Thin Crust Pizzas

Using basic pantry ingredients, these individual thin crust pizzas are so easy to make, and don't require any yeast! The recipe makes 4 individual pizzas. Kids will love that they can make their own pizza just the way they like it. It's a fun way to get them in the kitchen and help with dinner prep. Did you know that cooking can be a great way to teach math? Adding up ingredients, dividing them into 4, adding fractions and more! And they get a skill that they'll use for life!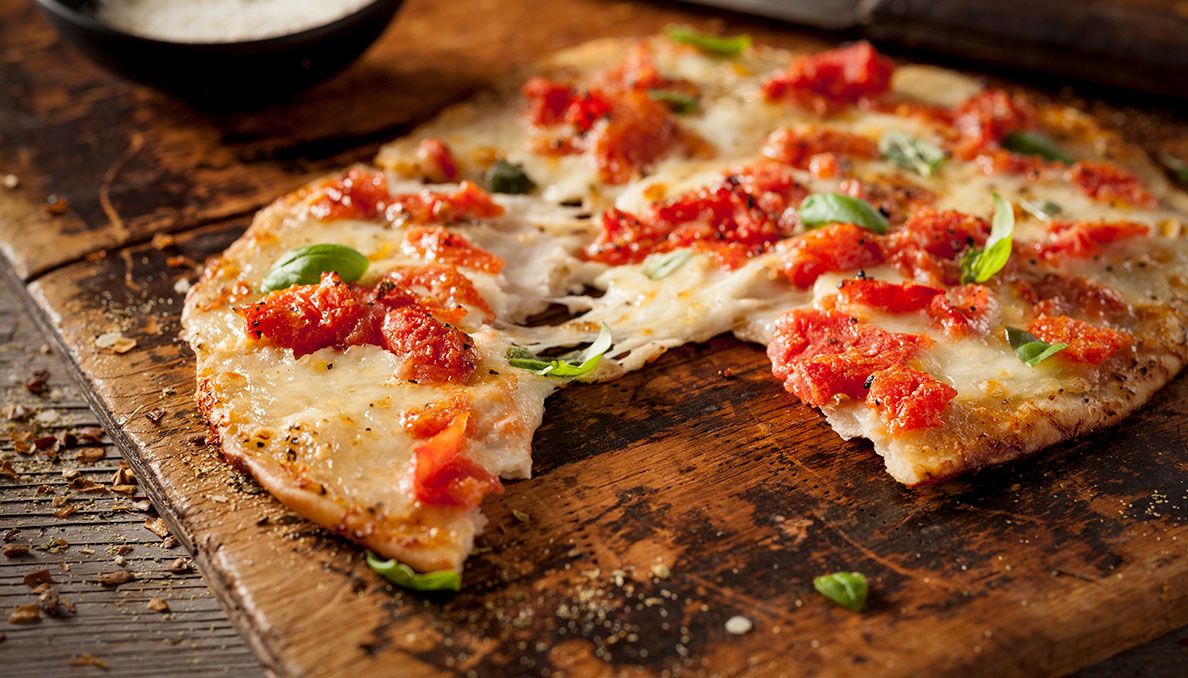 Make Any Night Family Pizza Night

When you want pizza do you go to the freezer or the phone? Pizza night is a great way to bring the family to the kitchen and get them to help with dinner. Make pizza night a Friday night tradition with our pizza and pizza-inspired recipes using Red Gold steam-packed fresh canned tomatoes. Feeling distanced from family and friends? How about a virtual pizza party? Set up a video call and show off your creations! Our family owned, grown, and made canned tomato products turn everyday meals into family favorites because they are the best-tasting tomato products. What will you make first?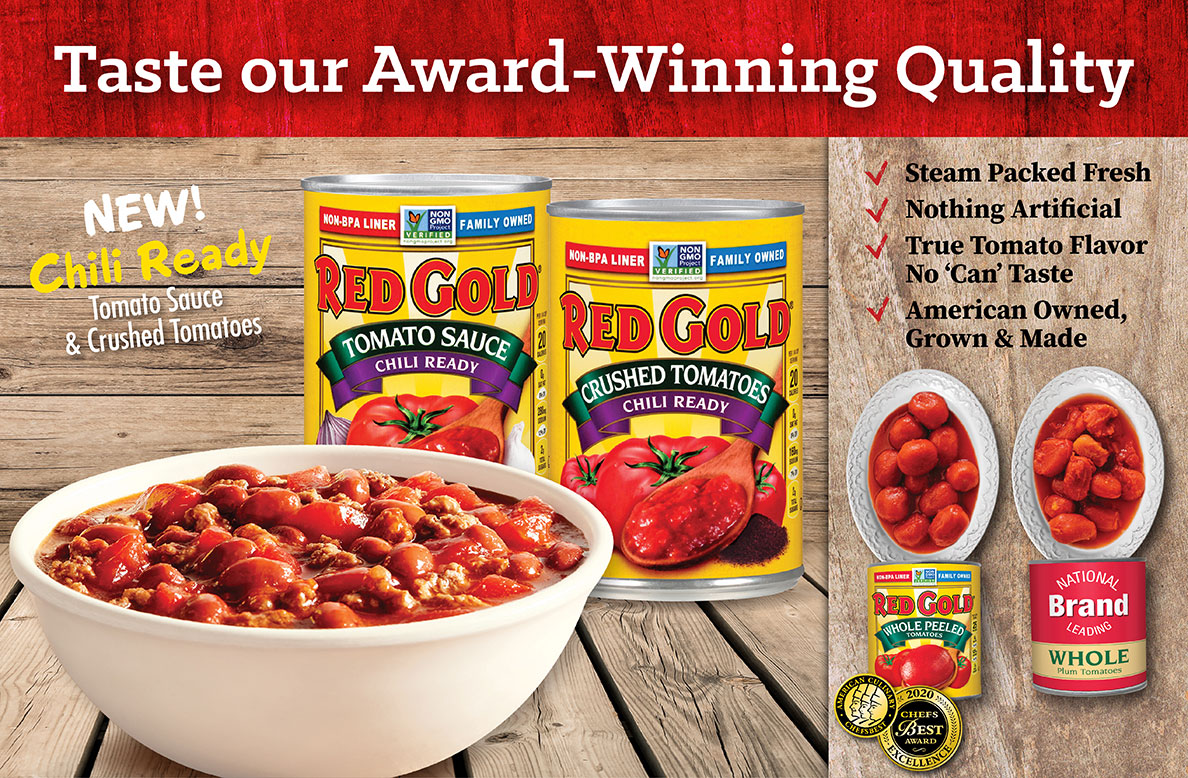 For over 75 years, providing the highest quality tomato products has been our family mission. Made with you in mind, our tomatoes are picked at the peak of ripeness and steam packed fresh, with Non-GMO ingredients and no artificial flavors, colors or preservatives. They are then packed in Non-BPA lined cans to preserve their true tomato flavor without a 'can' taste. We pride ourselves on excellent quality and so does ChefsBest®, that's why Red Gold and Redpack Whole Peeled Tomatoes received the ChefsBest® Excellence Award. Before they are chopped, diced, crushed or sauced, all of our products start from our whole tomatoes, therefore you can expect the same award-winning quality in every meal.
Ketchup with a Cause

It couldn't be a better time to load up your hot dogs and burgers with delicious Red Gold ketchup! When you buy Red Gold Folds of Honor Ketchup, you'll join in the support of our heroes. The Folds of Honor Foundation provides education al support to the children and spouses of those that have fallen or have been disabled while serving our nation. Red Gold is donating a portion of the proceeds from each purchase of our Folds of Honor Ketchup directly to aid this mission.