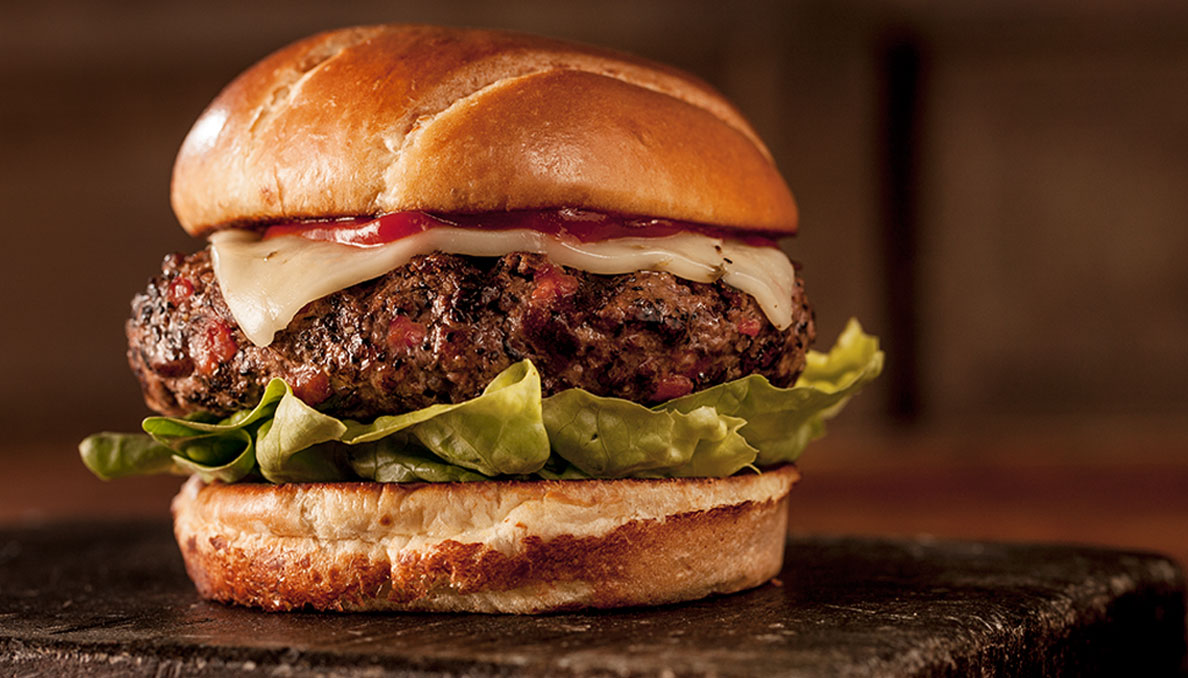 Sriracha Tomato Burger
Bring the heat to your next grilling party! Sweet chili and garlic in our Sriracha Diced tomatoes mixed with ground beef for the ultimate burger! Mix about a tablespoon of our Huy Fong Siracha Ketchup with 1/4 cup of mayonnaise for a Sriracha Aioli like you've never had!
Ingredients
COPY INGREDIENTS
Burgers
1 pound lean ground beef
Salt and black pepper to taste
Sriracha Aioli
1/2 cup mayonnaise
Instructions
Combine the ground beef and diced tomatoes in a bowl. Form into patties and season with salt and black pepper.
Place on grill and cook to desired temperature, 160° F for completely cooked burgers.