Cheesy Pizza Soup

All your favorite pizza toppings in a comforting soup. Italian Sausage, pepperoni, mushrooms, Crushed Tomatoes, and Petite Diced Tomatoes make this a soup hearty enough for your weeknight dinner, and only has one pot to clean. Don't like mushrooms? Leave them out! Like bell peppers on your pizza? Feel free to add them when sauteing the onion and garlic. You can customize it for your favorite pizza craving.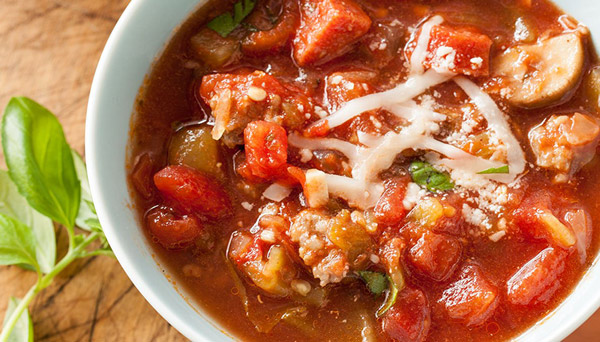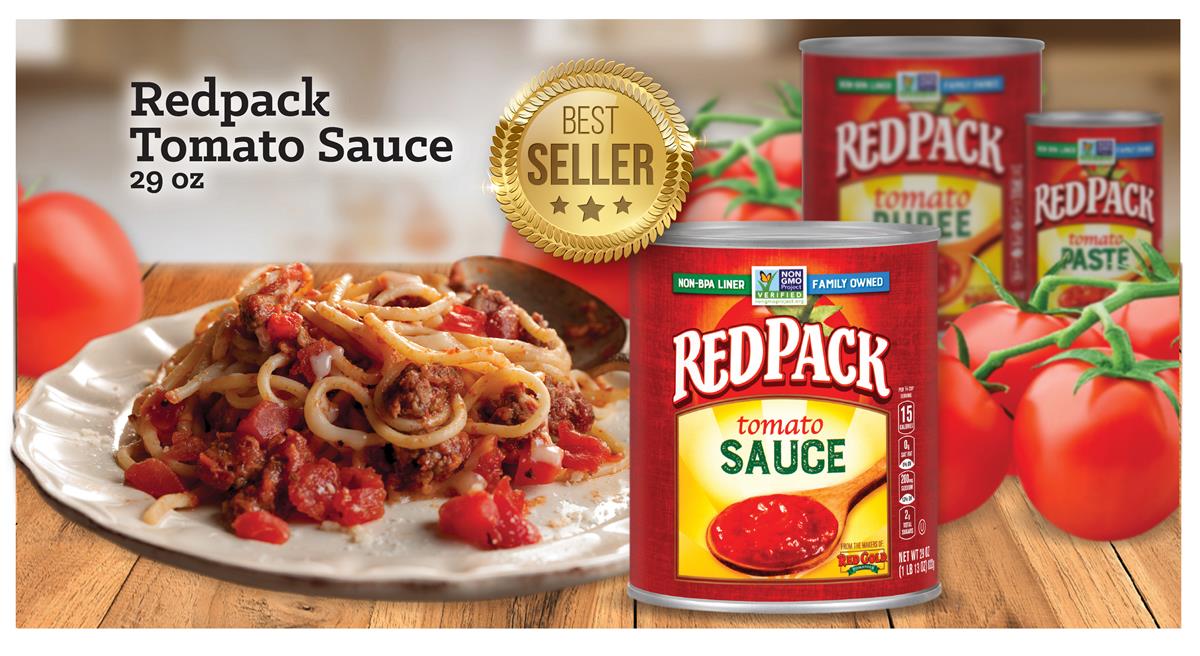 Tomato Sauce

The perfect base to so many recipes; from pizza to red sauces. Redpack Tomato Sauce is bright red in color with robust vine-ripened flavor to enhance any dish you make. It is gluten-free and free of artificial colors, flavors, or preservatives making it a healthy and nutritious choice for your family's recipes. Taste the quality difference in your favorite family recipes when you use Redpack Tomatoes. Available in 8, 15, and 29 ounce cans.

Redpack tomatoes are packed in Non-BPA lined cans to preserve their true tomato flavor without a 'can' taste. We pride ourselves on excellent quality and so does ChefsBest®, that's why Redpack Whole Peeled Tomatoes received the ChefsBest® Excellence Award. Before they are chopped, diced, crushed or sauced, all of our products start from our whole tomatoes, therefore you can expect the same award-winning quality in every meal.