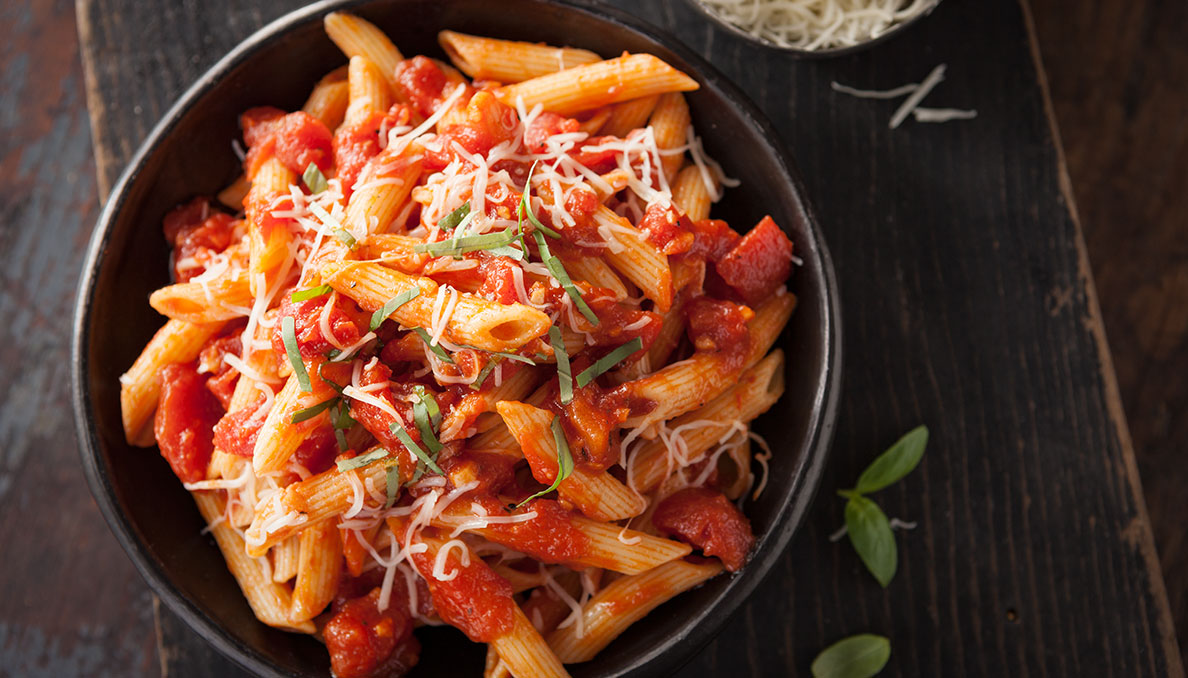 Arrabiata Sauce with Pasta Penne
Hot and fiery, this tomato sauce has a delicious kick! Serve over pasta and plenty of Parmigiana for a fast and satisfying meal. Feel free to adjust the amount of red pepper for your taste!
Ingredients
COPY INGREDIENTS
1/2 cup extra virgin olive oil
5 garlic cloves, minced
2 teaspoons crushed red pepper
1/2 teaspoon dried oregano
Salt and black pepper to taste
1 (16 ounce) package penne pasta, cooked and drained, reserve 1/2 cup cooking water
1/2 cup shredded Italian blend cheese
1/4 cup thinly sliced fresh basil
Instructions
Heat oil in a large saucepan over medium heat. Add garlic, cook about 3 minutes or until garlic is browned. Blend in petite diced tomatoes and tomato puree; bring to a boil. Reduce heat to low and stir in red pepper, oregano, salt and black pepper.
Cook, uncovered, for about 20 minutes, stirring occasionally. Add pasta and reserved water to saucepan; sprinkle with cheese and basil. Toss until well combined.