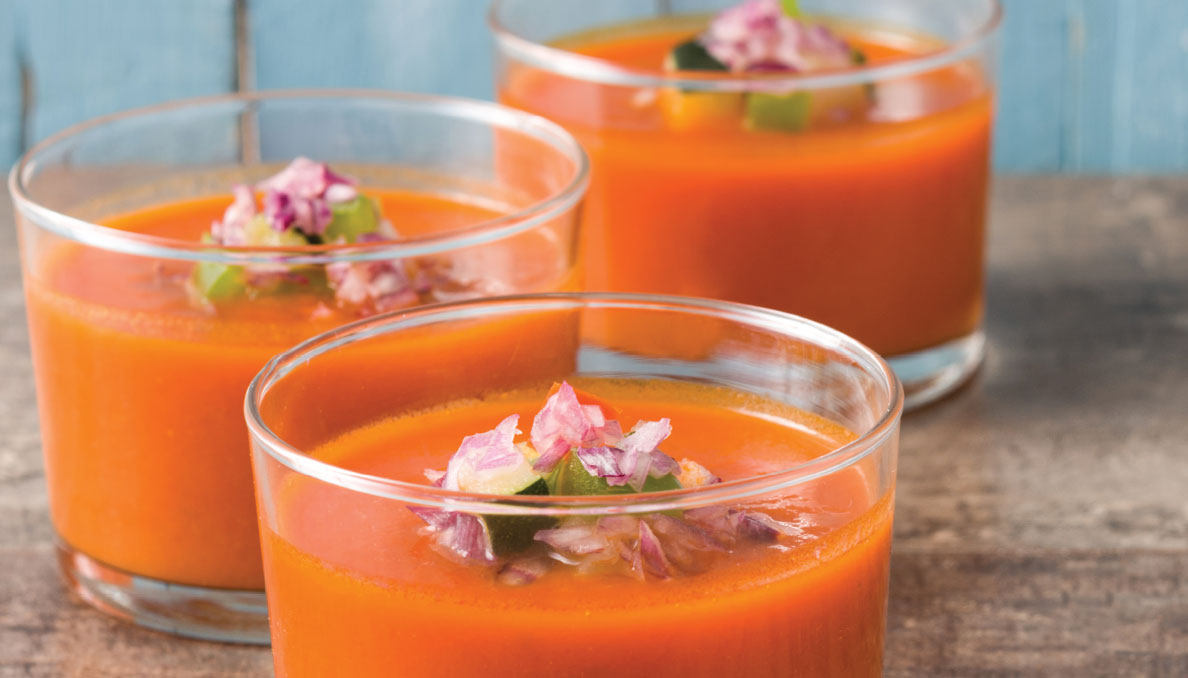 Gazpacho
A wonderful cold savory soup made with tomatoes, cucumbers, peppers, onions and seasonings. It won't heat up the kitchen on those hot summer days.
Ingredients
COPY INGREDIENTS
1/2 cup green bell pepper, rough chopped
1/2 cup celery, rough chopped
1/2 cup cucumber, rough chopped
1/4 cup onion, rough chopped
2 teaspoons flat-leaf parsley
1 garlic clove, rough chopped
2 tablespoons wine vinegar
2 tablespoons extra virgin olive oil
Salt and black pepper to taste
1/2 teaspoon Worcestershire sauce
Instructions
Add tomatoes, vegetables, parsley, garlic, vinegar, oil and Worcestershire sauce to a food processor and pulse until vegetables are finely chopped.
Add juice and blend until the mixture reaches your desired texture. The longer you blend, the smoother it will be.
Place in a sealed container and refrigerate for a minimum of 3 hours. Gazpacho can be served like a soup in a bowl and eaten with a spoon or can be served in small chilled glasses and sipped.
Cook's Note: if you don't have a food processor, you can also use a blender or immersion blender to blend ingredients.