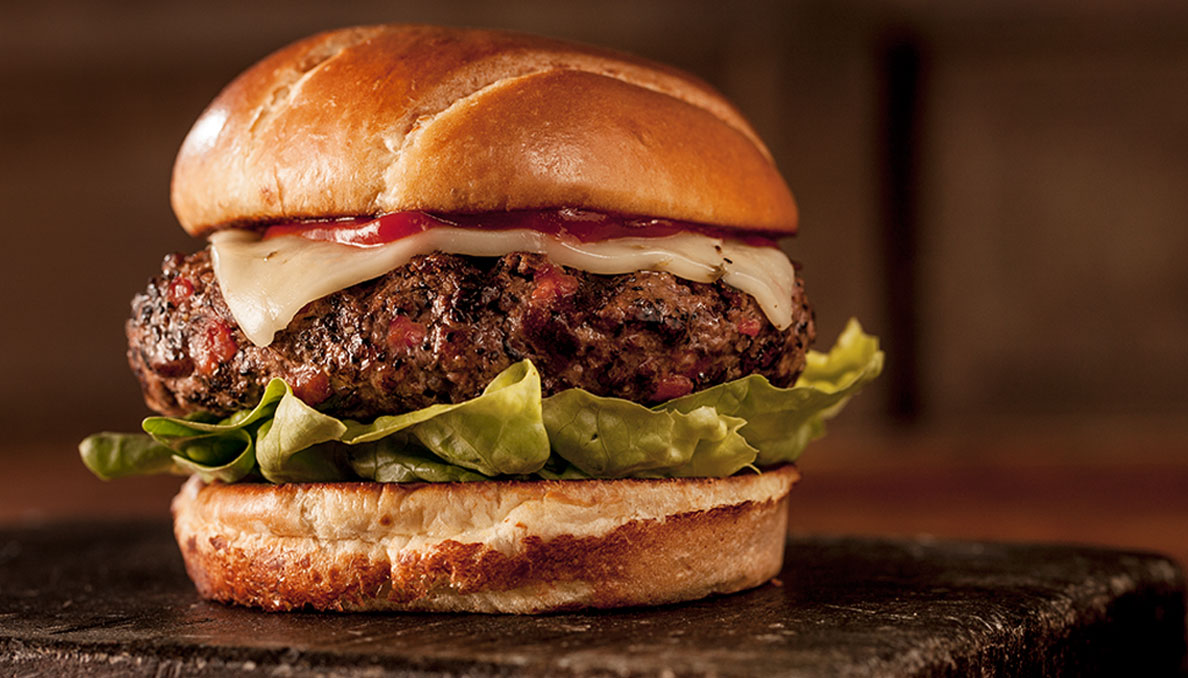 Spicy Tomato Burger
Add a little spice to your next grilling party! Ground beef gets a kick from our Red Gold® Petite Diced Tomatoes with Green Chilies. Makes a perfectly spicy, yet juicy gourmet burger. And for those not afraid of added heat top it with our Mama Selita's Jalapeno Ketchup!
Ingredients
COPY INGREDIENTS
1 pound lean ground beef
Salt and black pepper to taste
Instructions
Combine the ground beef and diced tomatoes in a bowl. Form into patties and season with salt and black pepper.
Place on grill and cook to desired temperature, 160

o

for completely cooked burgers
Option: For an added kick put a slice of pepper jack cheese into the center of each patty. Use 2 cans of (10 ounce) Petite Diced Tomatoes & Green Chilies for more heat.