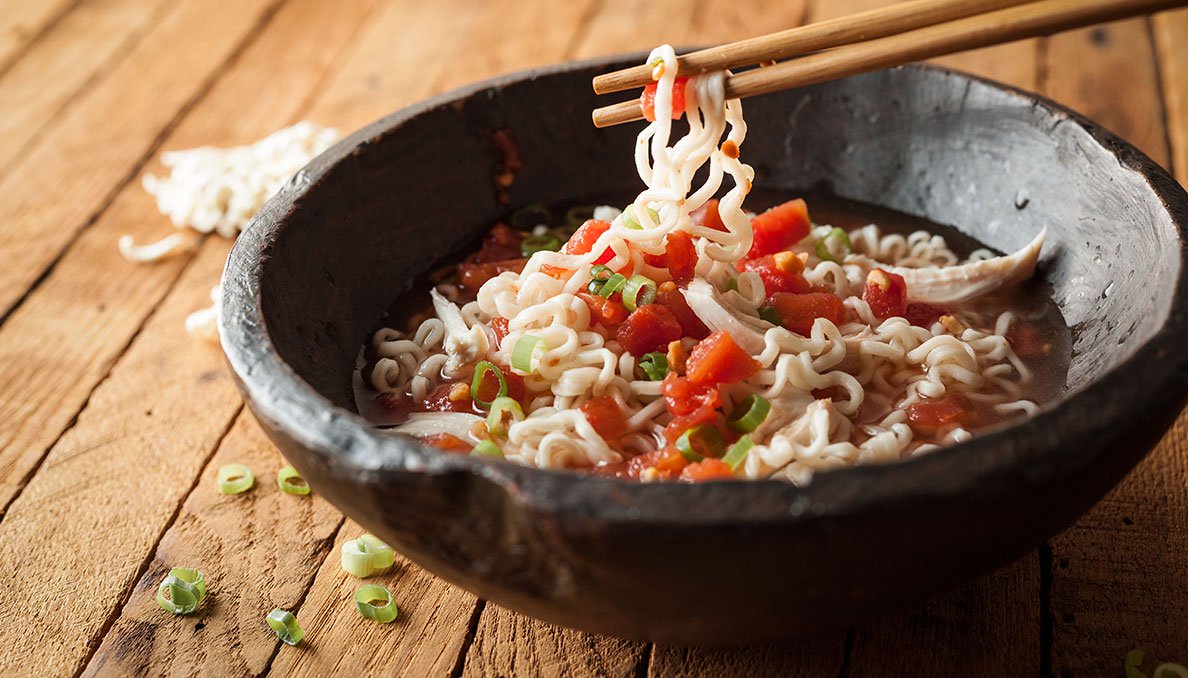 Sriracha Ramen Noodles
Have you ever eaten ramen for breakfast, lunch, and dinner during final exams, time of stress, or out of laziness? If so, this recipe is for you. The addition of Huy Fong Sriracha Diced Tomatoes adds a completely new adventure for your taste buds.
Ingredients
COPY INGREDIENTS
Instructions
Cook noodles according to package directions. Add diced tomatoes and simmer for 5 to 10 minutes, to blend flavors and thicken ingredients.
Flavor Option: For a more intense Sriracha flavor and heat, do not drain tomatoes.
Option: Add 8 ounces of cooked meat, shredded chicken or ground beef, to make a more complete main dish.
Microwave Directions: Add 4 cups of water to a large microwave safe bowl. Microwave for 4 minutes so water is very hot. Put the 2 packages of noodles in the bowl. Microwave the noodles for 5 minutes; half way through cooking time stir with a fork. Add the diced tomatoes and seasoning packets; microwave for 2 minutes to blend flavors and thicken ingredients. Leave noodles in microwave for 3 minutes to cool before eating.