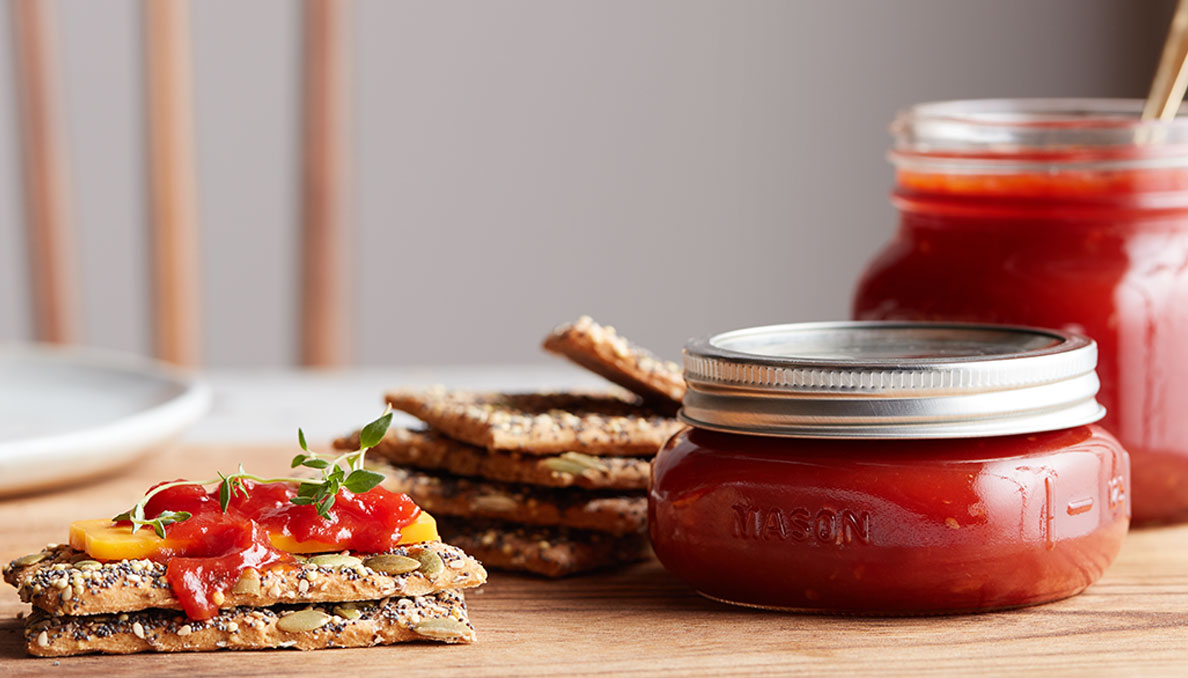 Sweet and Spicy Tomato Jam
This sweet and spicy jam can be served on so many things, you will want to keep a jar in the fridge at all times. Tomato Jam is perfect as an appetizer topping a small slice of cheese on a cracker, or pairs well with chicken or pork for a savory glaze, or over baked fish. Slather it on a toasted bagel topped with cream cheese...so many options!
Ingredients
COPY INGREDIENTS
2 tablespoons shallot, diced
1 tablespoon garlic, crushed
1/4 cup water
1 tablespoon salt
1 tablespoon red wine vinegar
1 tablespoon Worcestershire sauce
1 teaspoon red pepper flakes
3 tablespoons chili garlic sauce, such as Sriracha or sambal oelek
1/2 cup brown sugar, plus 1 Tablespoon
1 3/4 cup sugar
2 tablespoons pectin
Instructions
In a large, heavy-bottom saucepan saute shallots and garlic in olive oil for 3-5 minutes, careful not to burn.
Add the tomato products, water, salt, vinegar, Worcestershire, pepper flakes, chili garlic sauce, brown and white sugars.
Taste and adjust for salt and sweetness to your liking.
Add pectin and bring to a hard boil for one (1) full minute.
Pour mix into hot, clean jars and cook in a water bath for 10 minutes.
Store and refrigerate for up to three months.