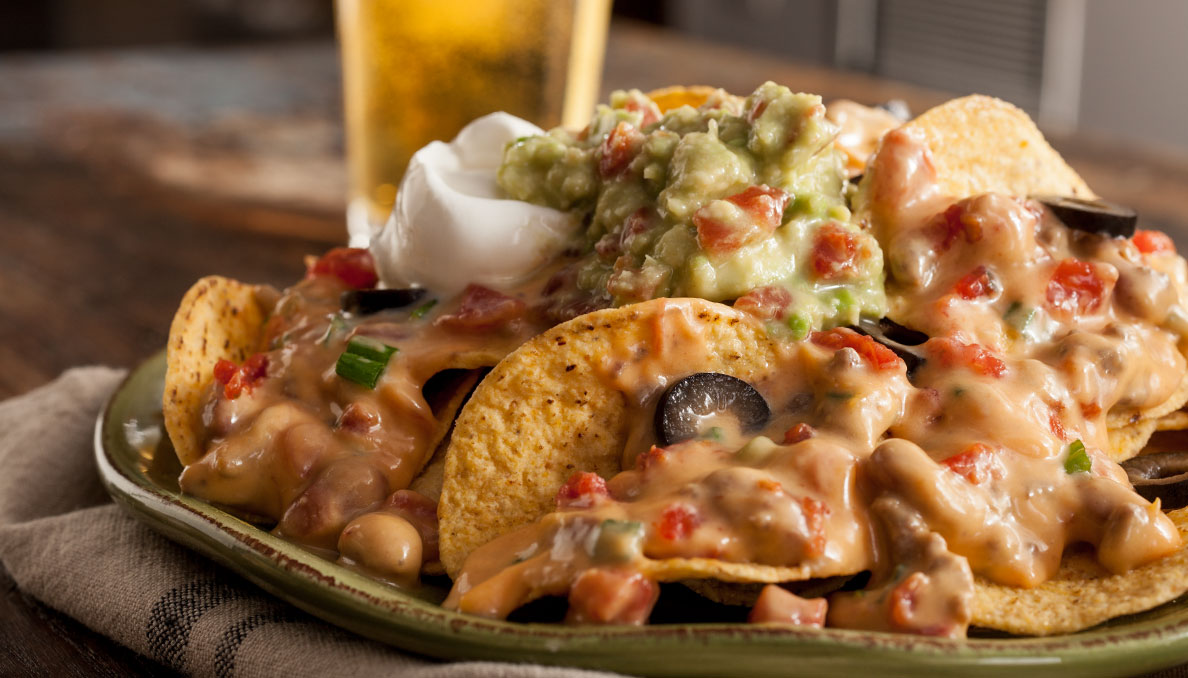 Tailgate Nachos
These hearty, crowd-pleasing nachos are bursting with flavor. The combination of the crunchy tortilla chips with the spicy tomatoes and Mexican cheese make the perfect accompaniment to a frosty cold beverage.
Ingredients
COPY INGREDIENTS
2 garlic cloves, minced
1 (16 ounce) box mild Mexican processed cheese, cut into cubes
1 (15 ounce) can chili hot beans
1/2 cup chopped green onions
1 cup shredded cheddar cheese
Tortilla chips
1/4 cup low fat sour cream
1/4 cup sliced black olives
1/2 cup guacamole
Instructions
In a large skillet, brown ground beef and garlic until beef is thoroughly cooked, drain well.
Add processed cheese, beans and onion; stir to combine. Heat mixture until hot and cheese is melted. Before serving add cheddar cheese and petite diced tomatoes; stir to combine.
Arrange tortilla chips on a large platter and top with meat mixture. Top with guacamole, sour cream and sliced ripe olives.