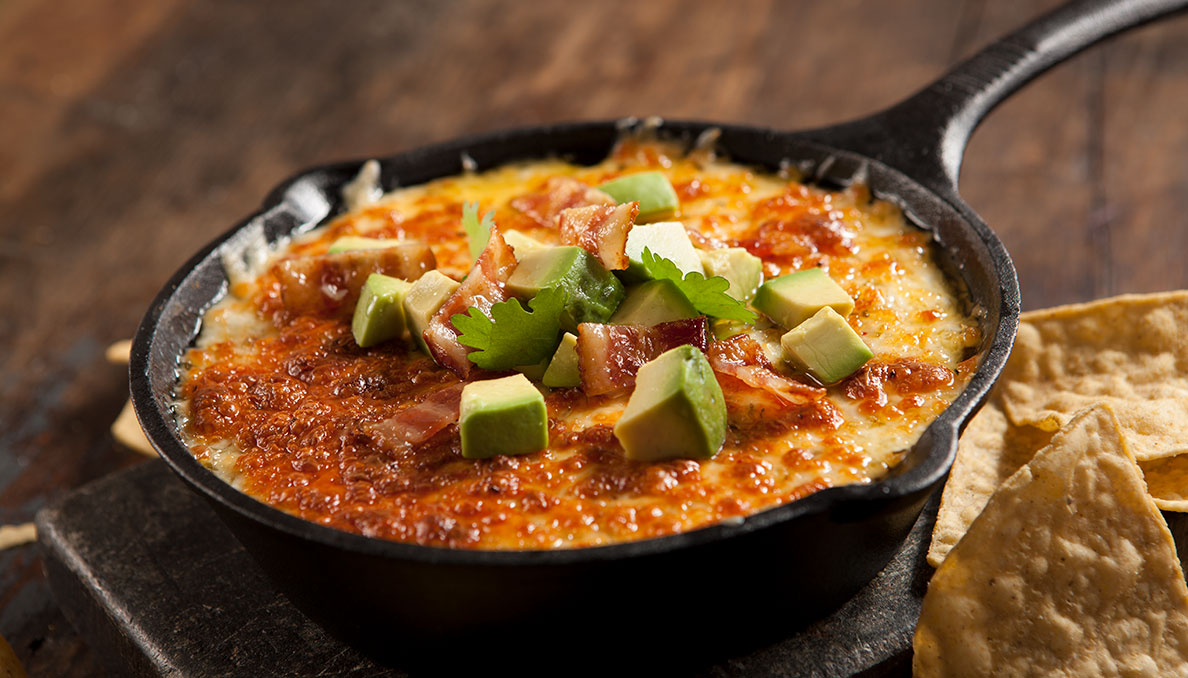 BBQ Cheese Dip
This cheesy hot dip with bacon is a dip the chips won't be able to stay out of! With three types of cheese, bacon and Redneck Riviera 1776 BBQ Sauce for smokiness, it's quick and easy to make for your next gathering.
Ingredients
COPY INGREDIENTS
3 slices bacon
1 shallot, finely chopped, about 1/2 cup
8 ounces cream cheese, softened
1/2 cup shredded cheddar cheese
1/4 cup grated Parmesan cheese
1/4 green onions, sliced, green and white parts
1/2 teaspoon salt
1/4 teaspoon
Sturdy Chips or crostini for serving
Instructions
Preheat oven to 425° F
Heat a skillet over medium high heat and cook bacon until crisp, drain on paper towels and cool and crumble into small pieces.
In the same skillet, add the shallots and cook for 3 to 5 minutes until shallots are translucent and tender. Remove from the heat.
In a mixing bowl, combine the softened cream cheese, 1776 BBQ Sauce, shredded cheddar cheese, Parmesan cheese, scallions, bacon, and cooked shallots. Season with salt and pepper. Mix well using a rubber spatula. Transfer to an small to medium sized oven proof baking dish and back for 10 to 15 minutes, until hot and bubbly
Remove from the oven and cool for a few minutes before serving.