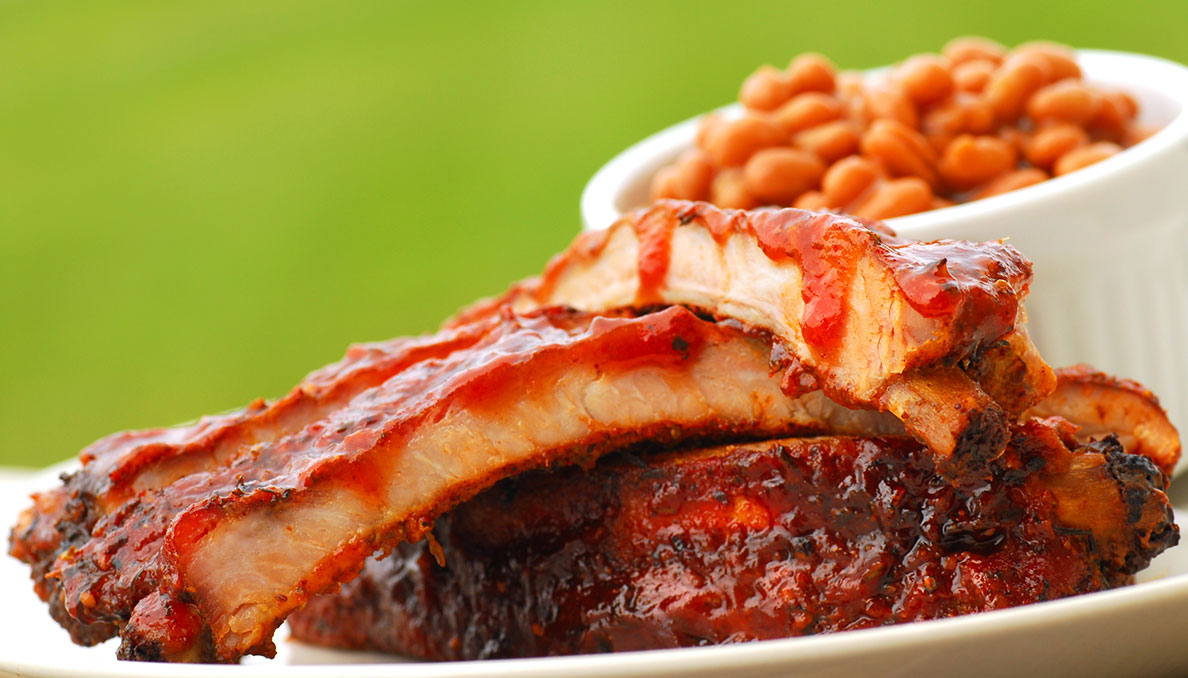 BBQ Ribs
Meaty and juicy ribs slathered in Redneck Riviera 1776 BBQ Sauce are easy to make and so delicious! You only need a few ingredients to get these on the table. Serve these ribs alongside our BBQ Baked Beans for the ultimate barbecue meal!

Ingredients
COPY INGREDIENTS
Rub or seasoning of choice, you can use salt and pepper, seasoned salt, or a bbq dry rub
2 racks of pork spare ribs, membrane removed, also called a sliver skin*
Instructions
Preheat your grill to medium heat, around 350° to 450° F.
Season the ribs evenly on both sides with your choice of seasoning. Wrap each rack in two sheets of foil (18 x 24 inch sheets of heavy duty aluminum foil).
Clean grill grates and place the foiled ribs on the grill over medium direct heat, close the lid and cook for 1 hour. You should turn the rib packets over every 15 minutes for even cooking, being careful that you don't tear the foil.
Carefully remove the ribs from the grill and remove the ribs from the foil (discard any fat and the foil). Using a basting brush or spoon, cover the ribs with the 1776 BBQ sauce and place back on the grill. Cook for an additional 10 minutes (5 minutes for each side) to caramelize the sauce. Remove from the heat and let the ribs rest for 10 to 15 minutes. Cut ribs in to individual ribs and serve with additional sauce.
Pork should be cooked to an internal temperature of 145° F. Download our handy printable guide for Internal Meat Temperatures by clicking here.
*To see a video on removing the membrane from ribs, click here.