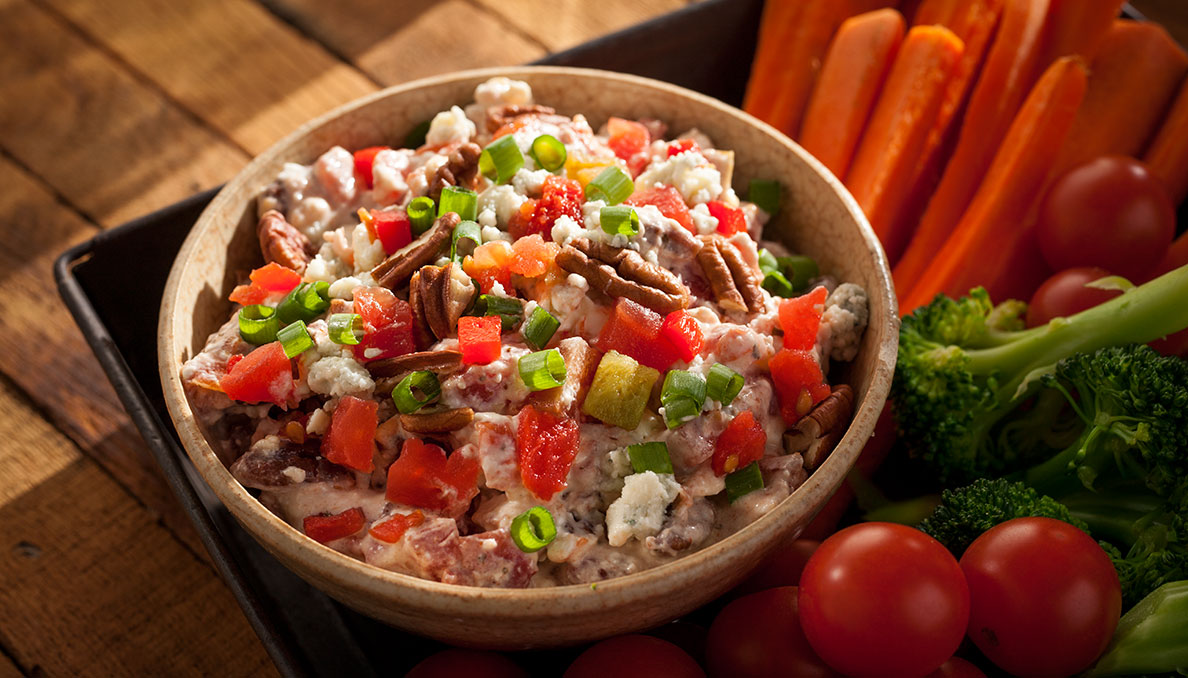 Blue Cheese Dip
Blue cheese dressing brings a bold kick to this simple, flavorful dip. This dip tastes better the longer it chills before serving. Its perfect for any type of party. Serve with corn chips, fresh vegetables or fruit.
Ingredients
COPY INGREDIENTS
Instructions
Beat cream cheese in medium bowl until smooth. Add blue cheese dressing and beat until smooth.
Stir in tomatoes and 1 cup of pecans. Cover and chill for several hours or overnight.
When ready to serve sprinkle remaining pecans around edge of dip.