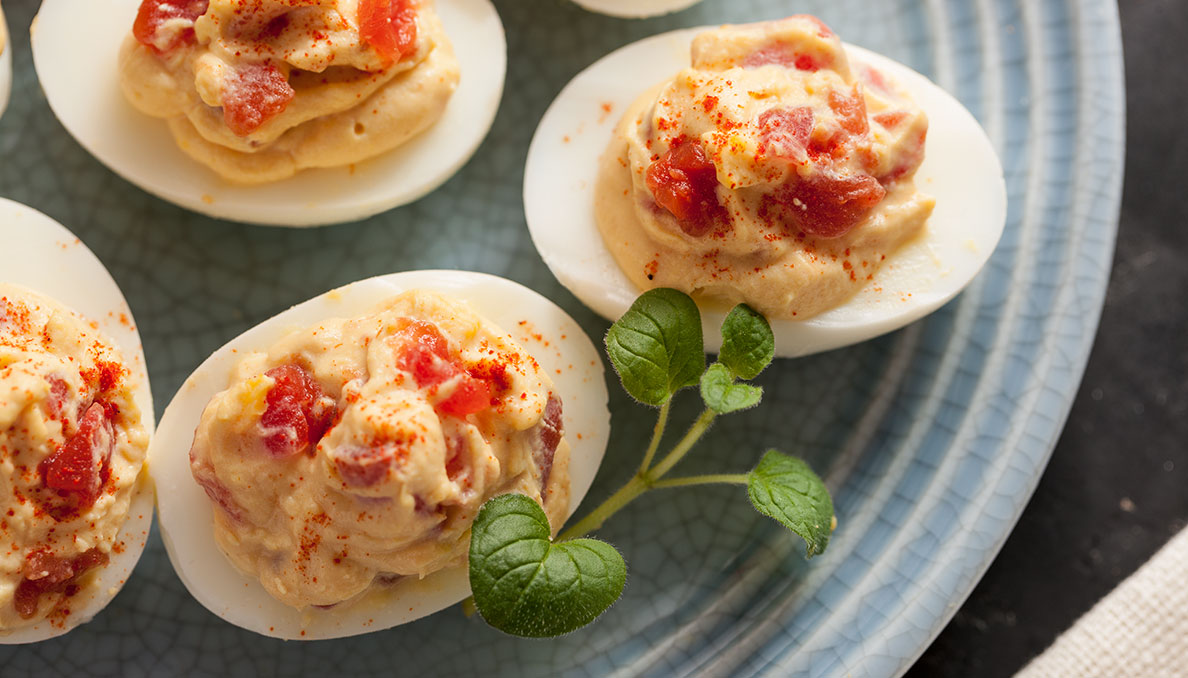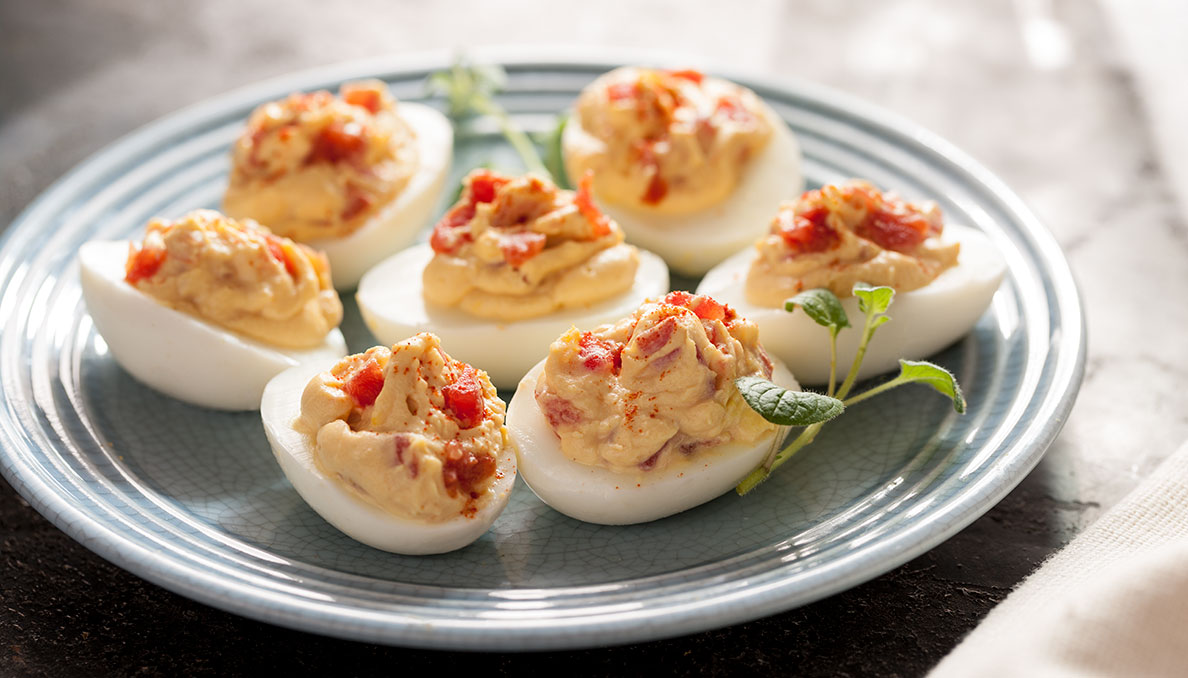 Deluxe Deviled Eggs
A simple recipe for deviled eggs that has a secret ingredient: Red Gold Tomatoes to give the filling a splash of great color and a fresh flavor. Great appetizer for parties and picnics.
Ingredients
COPY INGREDIENTS
12 eggs
1/4 cup light mayonnaise
1/4 cup low fat sour cream
1 teaspoon Dijon mustard, or 2 teaspoons prepared mustard
2 teaspoons lemon juice
1 1/2 teaspoons Worcestershire sauce
Salt and black pepper to taste
1 (14.5 ounce) can Red Gold® Petite Diced Tomatoes 14.5 oz, drained
Instructions
Place eggs into a saucepan with cold water. Heat on medium high until the water boils. Remove the pan from the heat and allow them to sit for 15 minutes. Pour off the water, shake the eggs in the pan to crack the shells, then fill the pan with cold water.
Peel eggs under cold running water. Cut eggs in half lengthwise and remove yolks. Place the yokes in a small bowl and mash with a fork. Add mayonnaise, sour cream, mustard, lemon juice, Worcestershire sauce, salt and black pepper; mix until smooth. Add petite diced tomatoes and mix.
Fill a plastic bag with the yolk mixture. Cut across a corner of the bag and pipe the filling into the egg whites. Garnish with paprika.