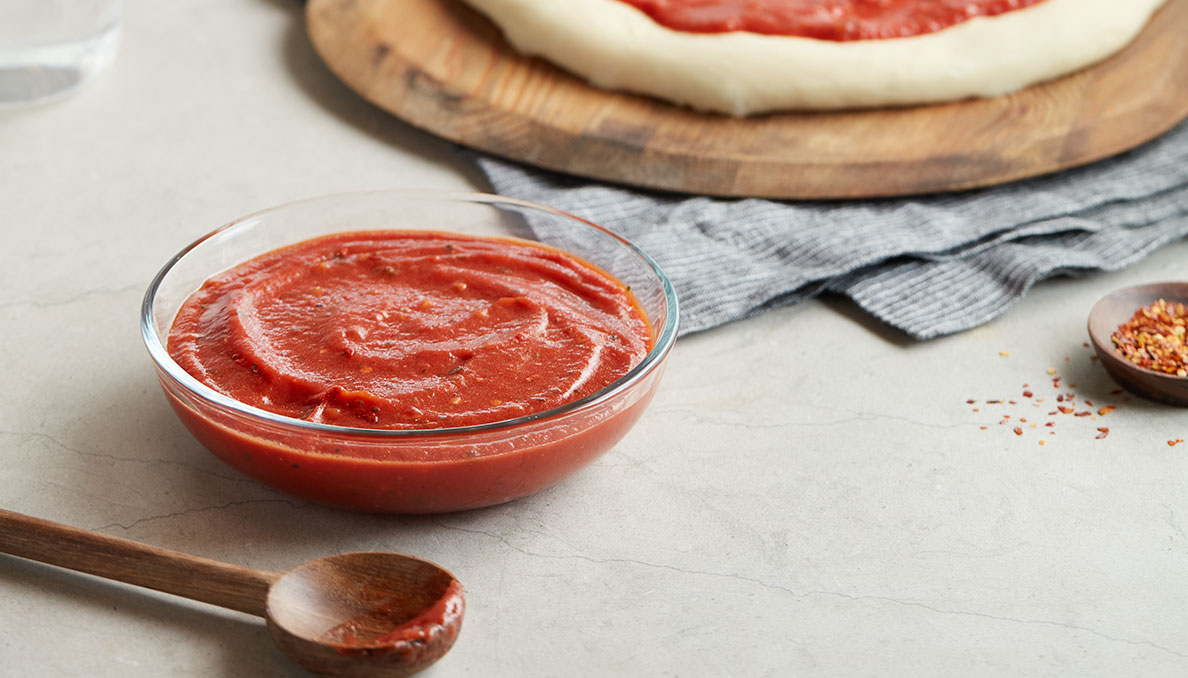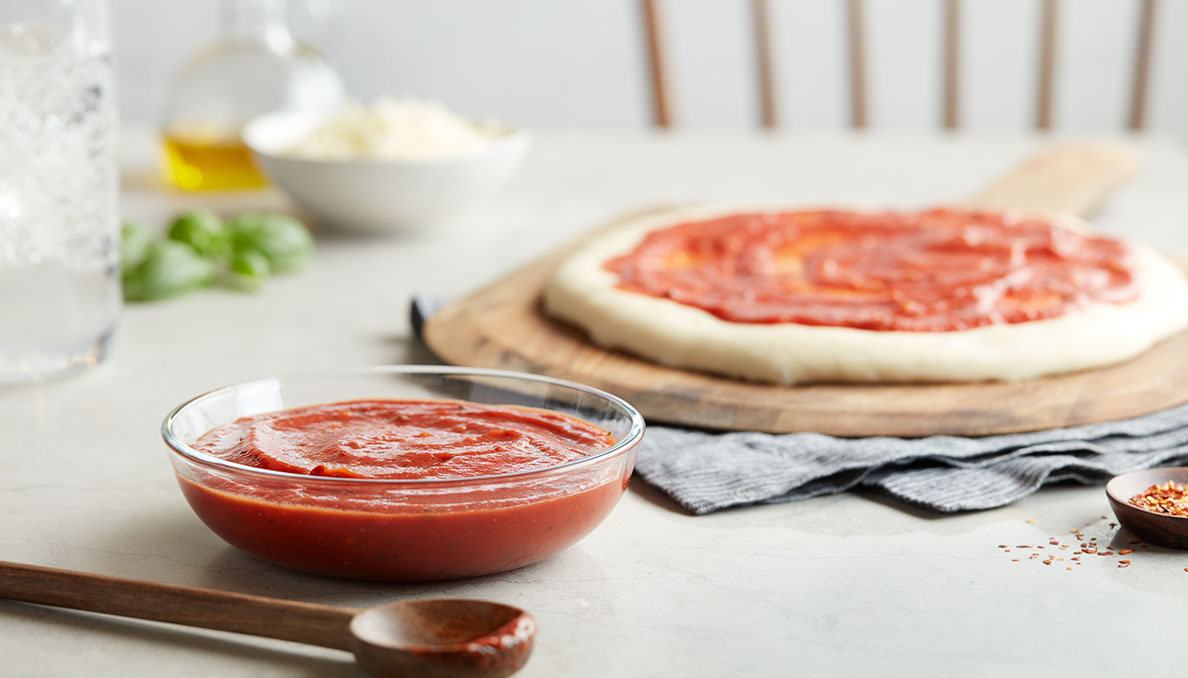 Easy No Cook Pizza Sauce
Pizza can be made in a few minutes when you our easy no cook pizza sauce on hand. You can make ahead and it can store in the refrigerator up to a week, or frozen up to six months! Everything you need are pantry ingredients including Red Gold tomato sauce and tomato paste. Make pizza fun for the whole family any night of the week.

Ingredients
COPY INGREDIENTS
1 tablespoon olive oil
2 garlic cloves, finely chopped
1/2 teaspoon dried basil
1 teaspoon dried oregano
1 teaspoon sugar, or to taste
1 (15 ounce) can Red Gold® Tomato Sauce 15 oz
1 (6 ounce) can Red Gold® Tomato Paste 6 oz
1/2 teaspoon salt
1/8 teaspoon fresh ground black pepper
1/4 teaspoon red pepper flakes, optional or to taste
Instructions
Combine all ingredients in a medium bowl, or a container with a tight lid if making ahead. Using a whisk, mix well to ensure sauce is smooth and tomato paste is fully incorporated. Cover and refrigerate for at least 1 hour to let flavors fully develop.
Recipe makes enough for 2 pizzas, spread evenly over pizza dough, or pre-cooked pizza crust.
Pizza sauce can be stored in tightly sealed container for 1 week in refrigerate, or frozen up to 6 months.
Cook's Note: You can also use this to make bagel pizzas, or English muffin pizzas. Spread about 1-2 tablespoons over bagel or muffin and top with cheese and other toppings like mini pepperoni and bake until cheese is melted and bubbly.