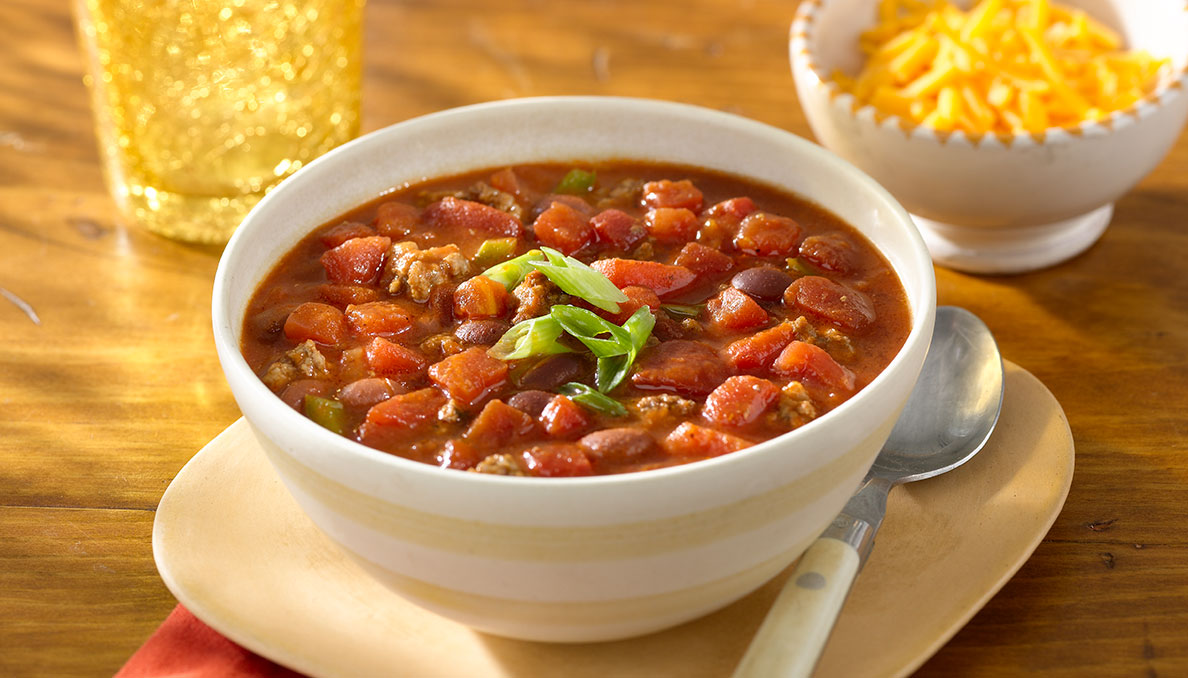 Healthy Chipotle Chili
Southwestern style chili with tomatoes, chipotle peppers and beef. The chipotle pepper add a nice smoky flavor to the dish. Spice it up or spice it down, it is up to you.
Ingredients
COPY INGREDIENTS
Instructions
In a large stock pot or Dutch oven brown the turkey, thyme and sage. Once browned, drain well and remove from kettle.
In the same kettle, warm the olive oil over medium heat, then sauté the onion and garlic until onions are translucent. Add chili powder, cayenne pepper and tomato juice. Reduce liquid by ½, about 15 or 20 minutes. Add the tomato sauce and bring to a boil; stir in petite diced tomatoes, chili hot beans, chipotle pepper and cooked ground turkey.
Simmer over medium-low heat for 1 hour, stirring occasionally. Add salt and black pepper; stir to blend.
Option: Sprinkle with condiments such as shredded cheese, green onion, tomatoes, onion or tortilla chips