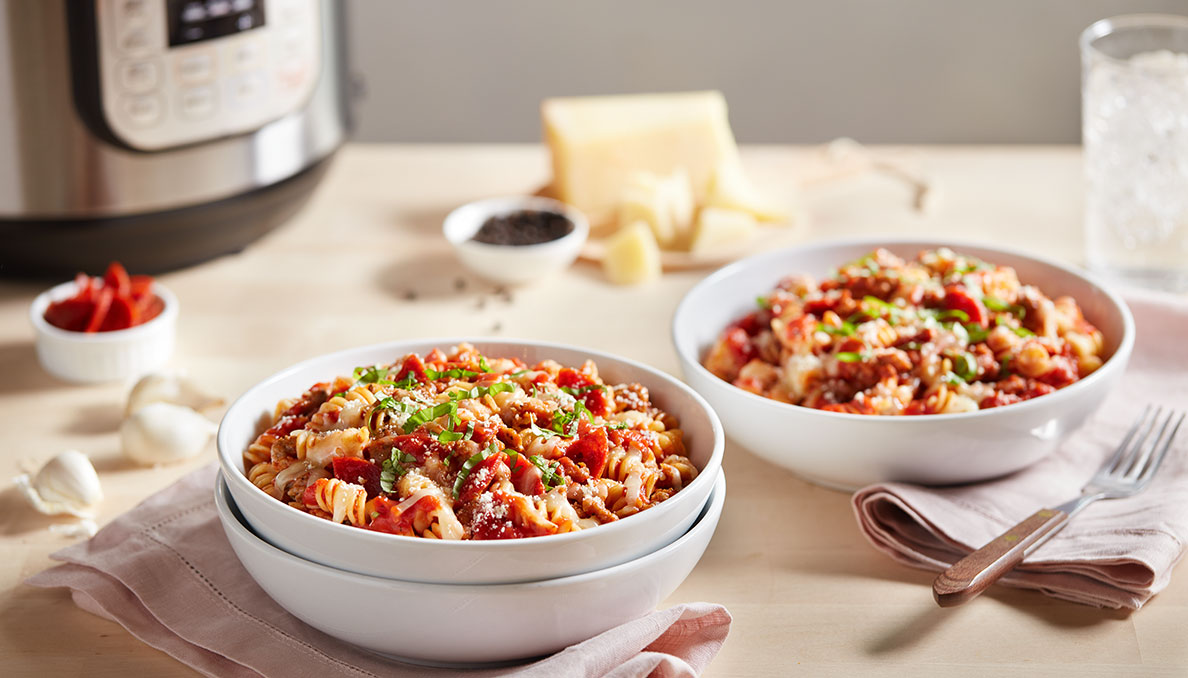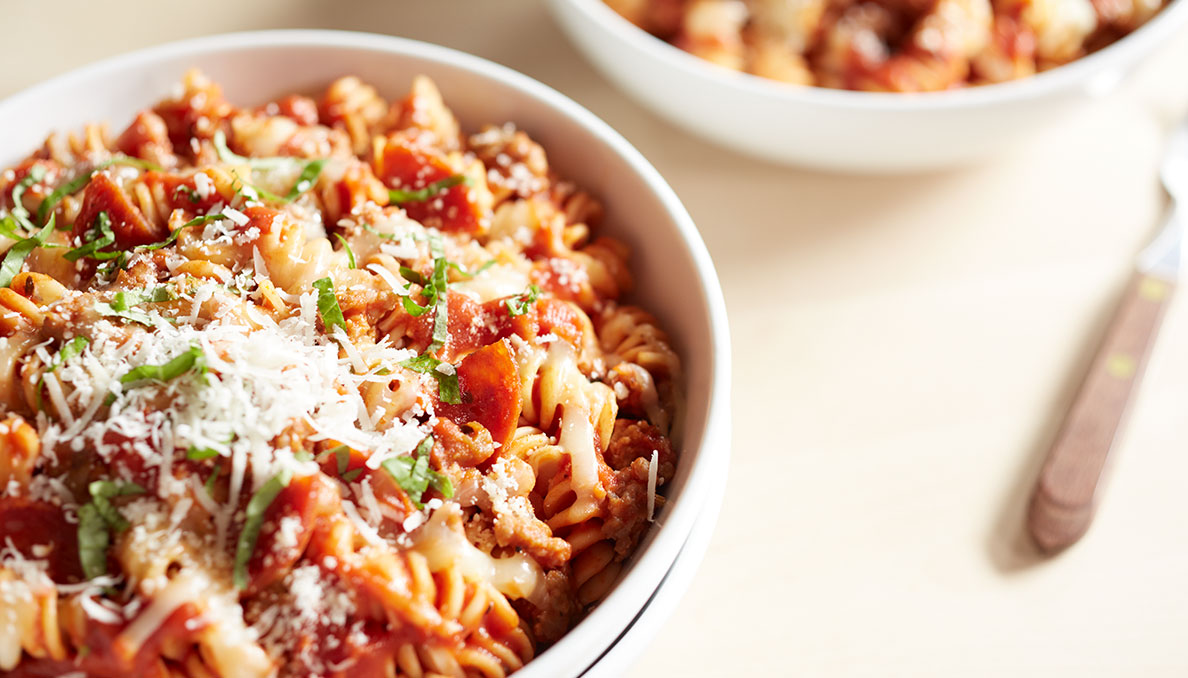 Instant Pot Pizza Pasta
This is an easy pasta dish that the whole family is going to devour! Thanks to your pressure cooker, you can have dinner ready in a few minutes and it couldn't be any easier to make. A one-pot meal that will be a new family favorite.
Ingredients
COPY INGREDIENTS
2 tablespoons olive oil
1 pound Italian sausage
2 cloves of garlic, minced
1/2 teaspoon onion powder
1 tablespoon Italian seasonin
salt and fresh ground black pepper, to taste
1 (15 ounce) can Red Gold® Tomato Sauce 15 oz
1 1/2 cups water
1 pound (16 ounces) package uncooked pasta, rotini or cavatappi work well
1 (2.5 ounce) package sliced pepperioni, or 1/2 cup diced
1 package mozzarella pearls
2 cups shredded mozarella cheese, divided
Fresh chopped basil, for garnish
Instructions
Set your Instant Pot to "

Sauté

". Add olive oil to the pot and heat for 1 minute. Add the sausage, garlic, Italian seasoning, salt, and pepper.

Sauté until the sausage is cooked through and no longer pink.

Add the tomato sauce, water, and uncooked pasta and stir. Place the lid on the pot and set to Seal, set to "Manual" cooking for 7 minutes. When the time has lapsed, do a quick release and carefully open the lid once the pin has dropped.

Stir in mozzarella pearls, 1 cup of the shredded mozzarella cheese and half of the pepperoni. Sprinkle the remaining shredded cheese over the pasta and top with remaining pepperoni. Replace the lid to melt the cheese and warm the pepperoni.

Garnish with basil just before serving.
Optional: If you prefer a crispy cheese and pepperoni top, transfer the cooked pasta mixture into a casserole dish, top with cheese and pepperoni and place under a broiler set to High for 2-3 minutes or until just browned. Feel free to add any other of your favorite pizza toppings like black olives or pepperoncini before serving.