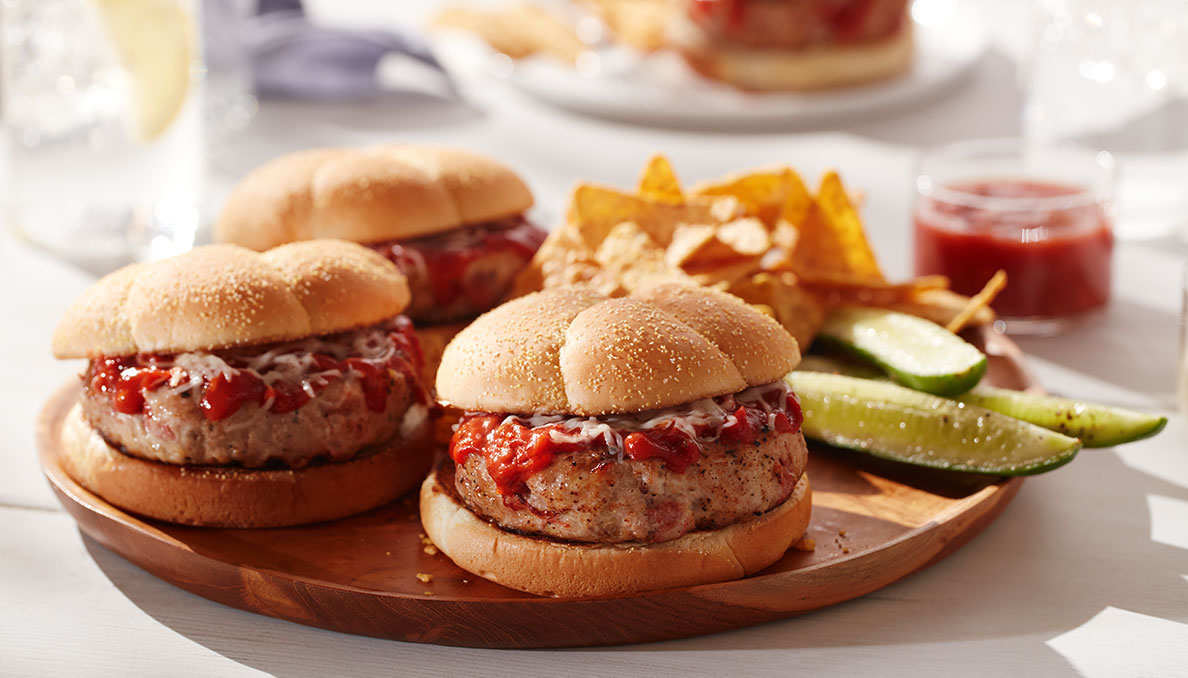 Italian Turkey Burger
The flavor of Italy from your grill! Similar to a meatball, lean ground turkey is mixed with egg, bread crumbs and our Red Gold Diced Tomatoes with Garlic & Olive Oil for true Italian flavor. Top with mozzarella and a thick pasta sauce for the perfect Italian burger!
Ingredients
COPY INGREDIENTS
Instructions
Combine ground turkey, diced tomatoes, egg and bread crumbs in a bowl. Form into patties and season with salt and black pepper.
Place on grill and cook to desired temperature, 160° F for completely cooked burgers.
Option: For added flavor put ¼ cup grated Parmesan cheese into the center of each patty.
Suggested Accompaniments:
Serve on toasted Italian bread
Top with a thick pasta sauce (heated)
Sprinkle with shredded Italian blend cheese or 1 slice of fresh mozzarella cheese.