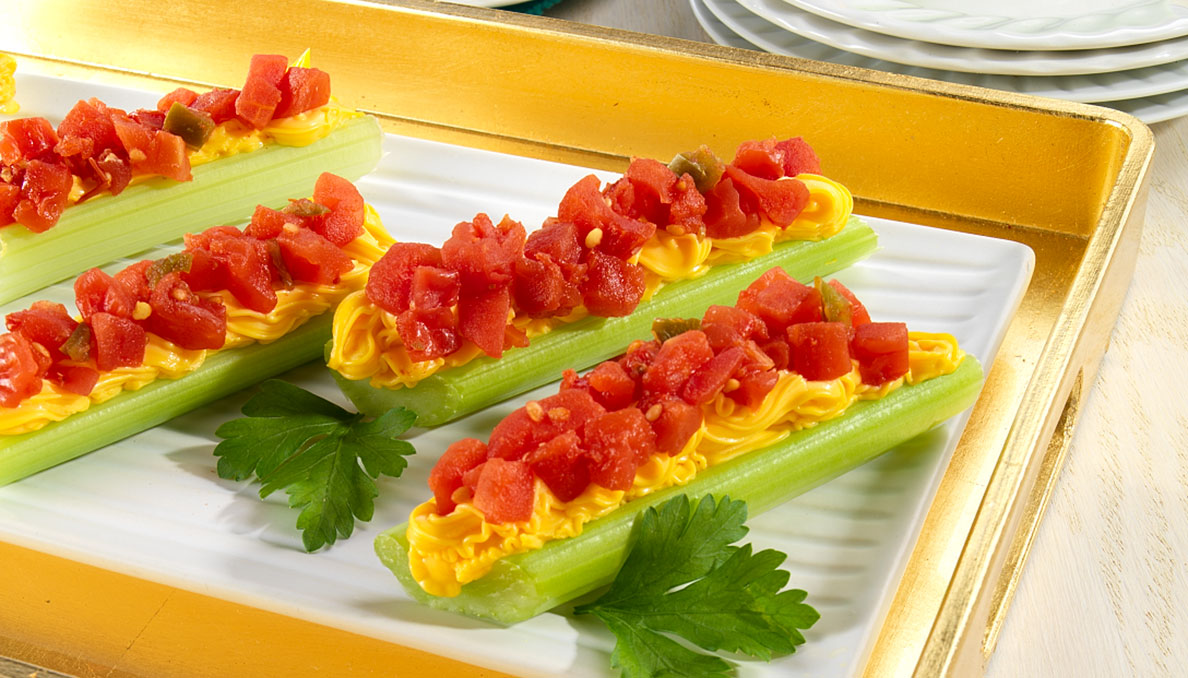 Ladybugs on a Log
An exciting and unique appetizer that tastes great and a fun way to use cheese. Takes only 20 minutes to make and you will be the hero of the party.
Ingredients
COPY INGREDIENTS
1 stalk celery, cut into 6 inch sticks
1 (8 ounce) can easy cheddar cheese in aerosol can, or a spreadable cheddar cheese of your choice
Instructions
Spray a layer of cheese on each celery stick. Place diced tomatoes in a mixing bowl. Put each celery stick, cheese side down, in the bowl of tomatoes. Tomatoes should cover most of the cheese. Remove and place on serving tray.