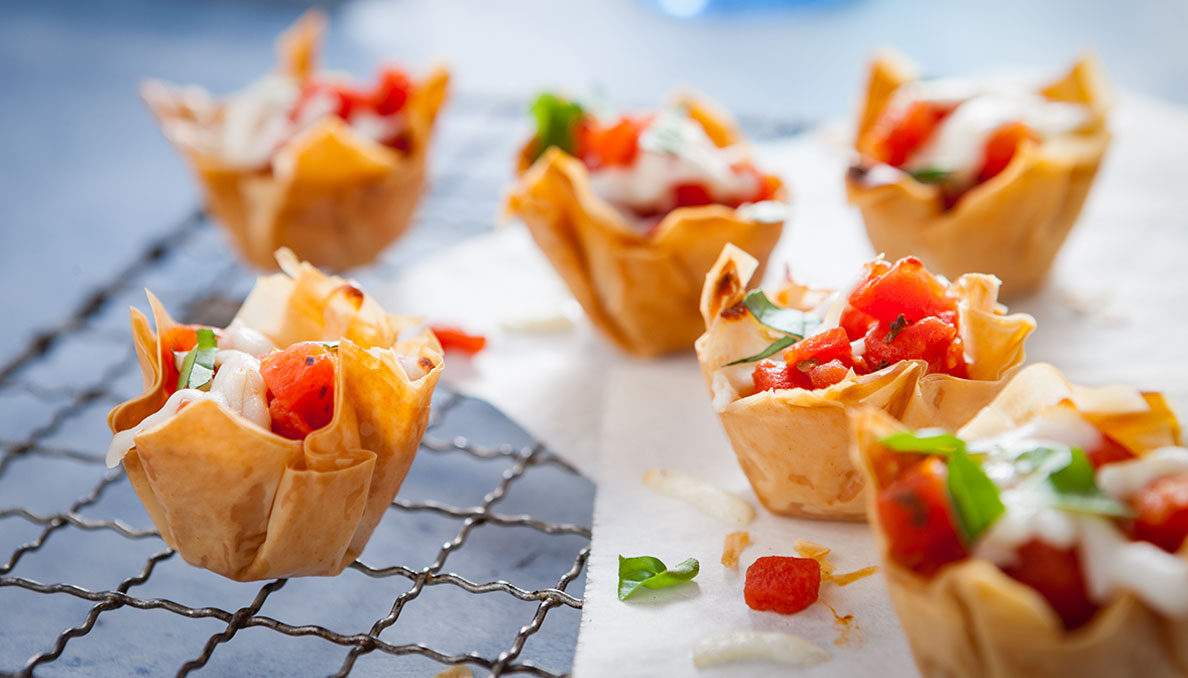 Mini Bruschetta
Flaky phyllo shells are the perfect vessel for these delicious appetizers that can be passed or picked up.
Ingredients
COPY INGREDIENTS
Instructions
Preheat oven to 350° F.
Add 1 tablespoon of petite diced tomatoes to each mini phyllo cup and place on a parchment paper lined cookie sheet. Sprinkle a tablespoon of cheese on top of each cup.
Bake for 8 to 10 minutes to melt the cheese. Allow to cool for 2 minutes and then place ¼ teaspoon of basil on top of each cup. Serve immediately.
Option: Substitute 1 sheet of puff pastry for the phyllo cups. Unfold the pastry sheet on a floured surface. Roll the pastry into a 12 inch square. Cut into 36 (2-inch) squares. Press the pastry squares into 36 mini muffin-pan cups. Fill and cook as directed above.