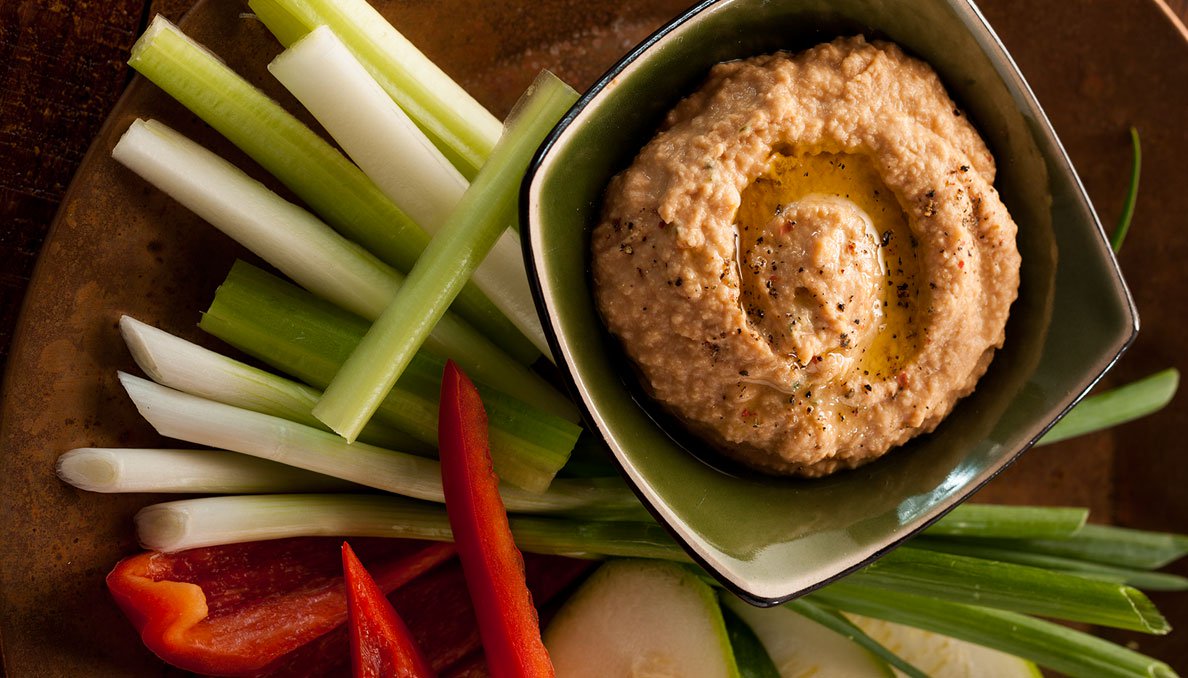 Tomato Basil Hummus
Make homemade hummus anytime you want. With a few ingredients including tahini and our petite diced tomatoes, you'll know just what goes into this delicious dip. Our twist on hummus makes a great appetizer to serve with cut vegetables and pita chips.

Ingredients
COPY INGREDIENTS
2 (15 ounce) cans garbanzo beans, rinsed and drained
2 tablespoons tahini paste, made from sesame seeds
2 1/2 tablespoons fresh lemon juice
2 1/2 tablespoons extra virgin olive oil
1/4 teaspoon cumin
2 garlic cloves, crushed
Salt and black pepper to taste
2 1/2 tablespoons fresh chopped basil
Instructions
In a blender or food processor, blend garbanzo beans. Add petite diced tomatoes, tahini, lemon juice, olive oil, cumin, garlic, salt, black pepper and basil until ingredients form a creamy, paste-like consistency.
Pour the mixture into a large serving bowl. Cover and refrigerate for one hour.