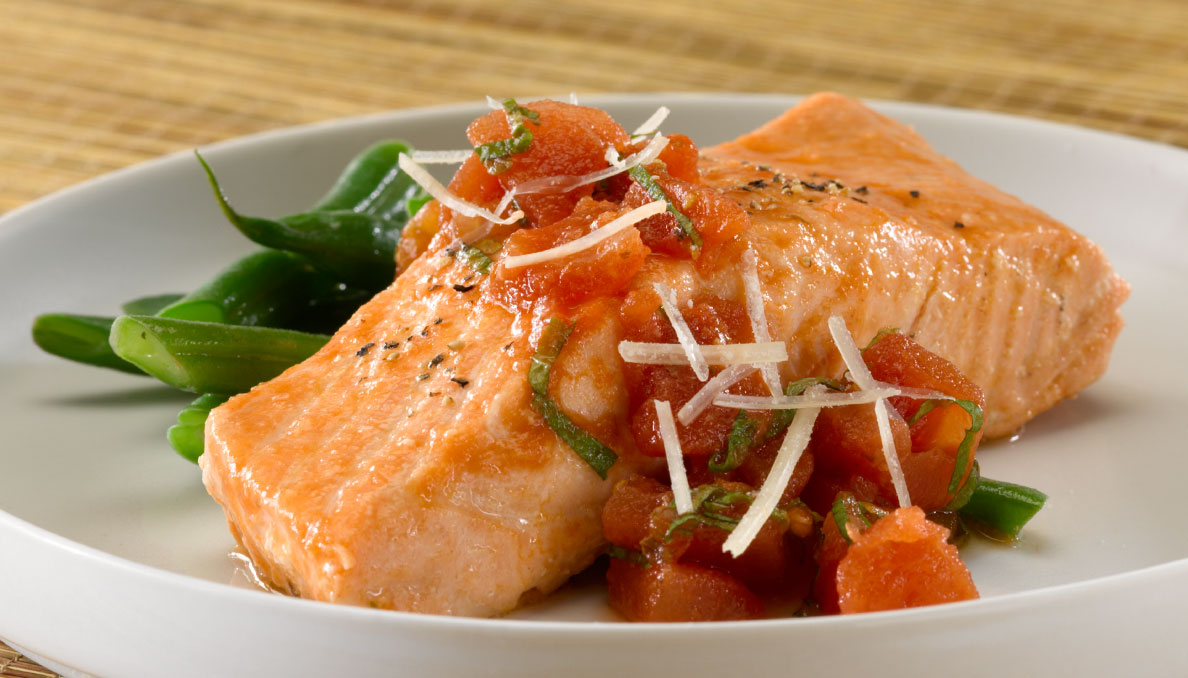 Salmon with Tomatoes & Mint
Fresh and easy! Meaty salmon is baked with tomatoes, mint and lemon for a super-fresh and omega rich dish. Quick enough for a weeknight, special enough for dinner guests.
Ingredients
COPY INGREDIENTS
Instructions
Preheat oven to 325º F.
Spray a 9x13 inch baking dish with cooking spray.
Season the tomatoes lightly with salt and black pepper. Stir in the mint and place half the mixture on the bottom of the baking dish. Top with salmon. Season lightly with salt and black pepper, lemon zest and juice.
Sprinkle on the Parmesan cheese and the remaining seasoned tomato mixture. Cover lightly with foil.
Bake slowly until the salmon is gently cooked but still a little pink, about 14 minutes.
Optional - serve with roasted cauliflower, brown rice and green beans.