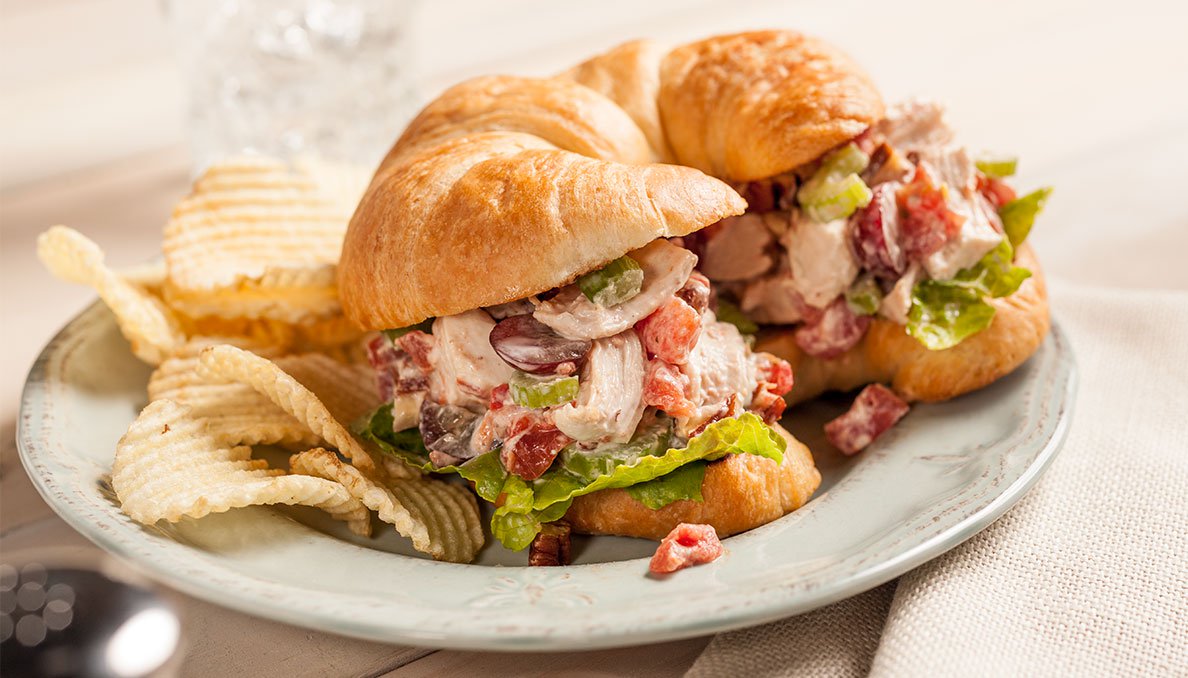 Spicy Chicken Salad
A healthy and tasty chicken salad with a fruity twist - great on a croissant or in a hollowed melon or avocado. What gives it sass? You will be surprised!
Ingredients
COPY INGREDIENTS
1 (4 ounce) can diced green chilies
1/2 cup light mayonnaise
1 tablespoon honey
2 cups cooked chicken, chopped
1 cup celery, thinly sliced
1 cup grapes, halved
1/3 cup pecans, chopped and toasted
Instructions
In a medium bowl, combine petite diced tomatoes, green chilies, mayonnaise and honey. Stir in chicken, celery, grapes and pecans.
Cover and chill. May be served in hollowed out melons, avocados or papayas. Also makes a great sandwich when served on a Croissant.