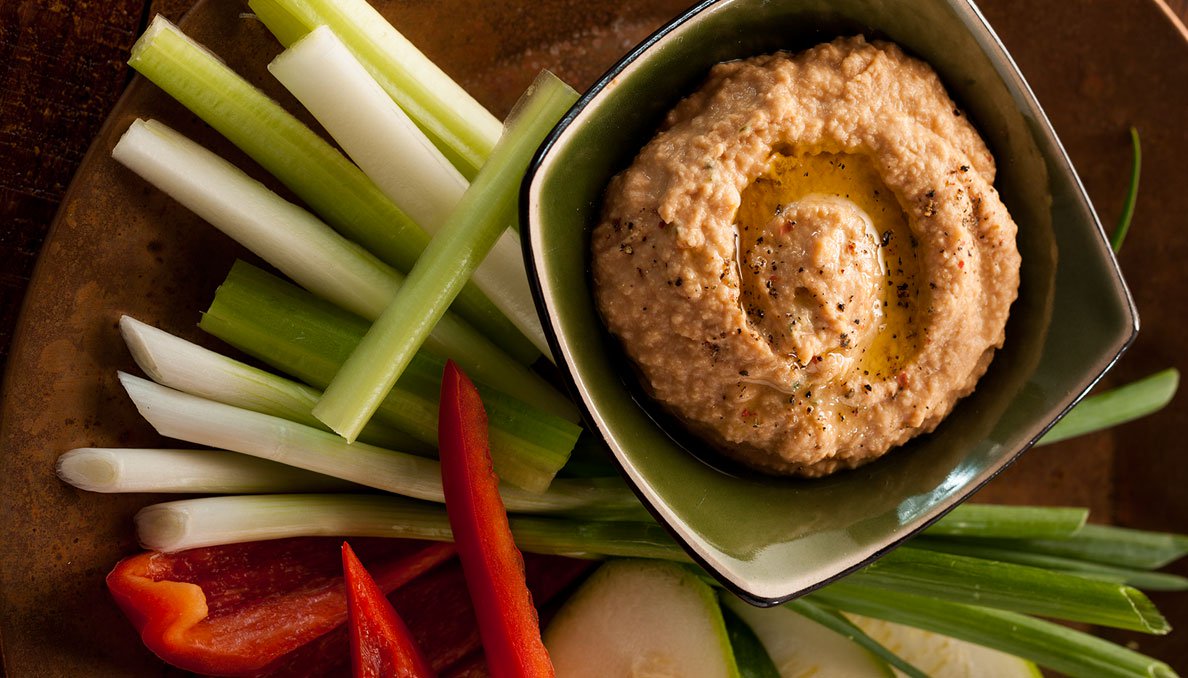 Tomato Basil Hummus
Hummus is a creamy puree of garbanzo beans and tahini (sesame seed paste) seasoned with lemon juice and garlic. Serve with chips, pita wedges, or crackers. Great on burgers and sandwiches too. Enjoy!
Ingredients
COPY INGREDIENTS
2 (15 ounce) cans garbanzo beans, rinsed and drained
1 (14.5 ounce) can Red Gold® Petite Diced Tomatoes with Garlic & Olive Oil 14.5 oz, drained
2 tablespoons tahini paste, made from sesame seeds
2 1/2 tablespoons fresh lemon juice
2 1/2 tablespoons extra virgin olive oil
1/4 teaspoon cumin
1 garlic clove, crushed
Salt and black pepper to taste
2 1/2 tablespoons fresh chopped basil
Instructions
In a blender or food processor, blend garbanzo beans. Add petite diced tomatoes, tahini, lemon juice, olive oil, cumin, garlic, salt, black pepper and basil until ingredients form a creamy, paste-like consistency.
Pour the mixture into a large serving bowl. Cover and refrigerate for one hour.