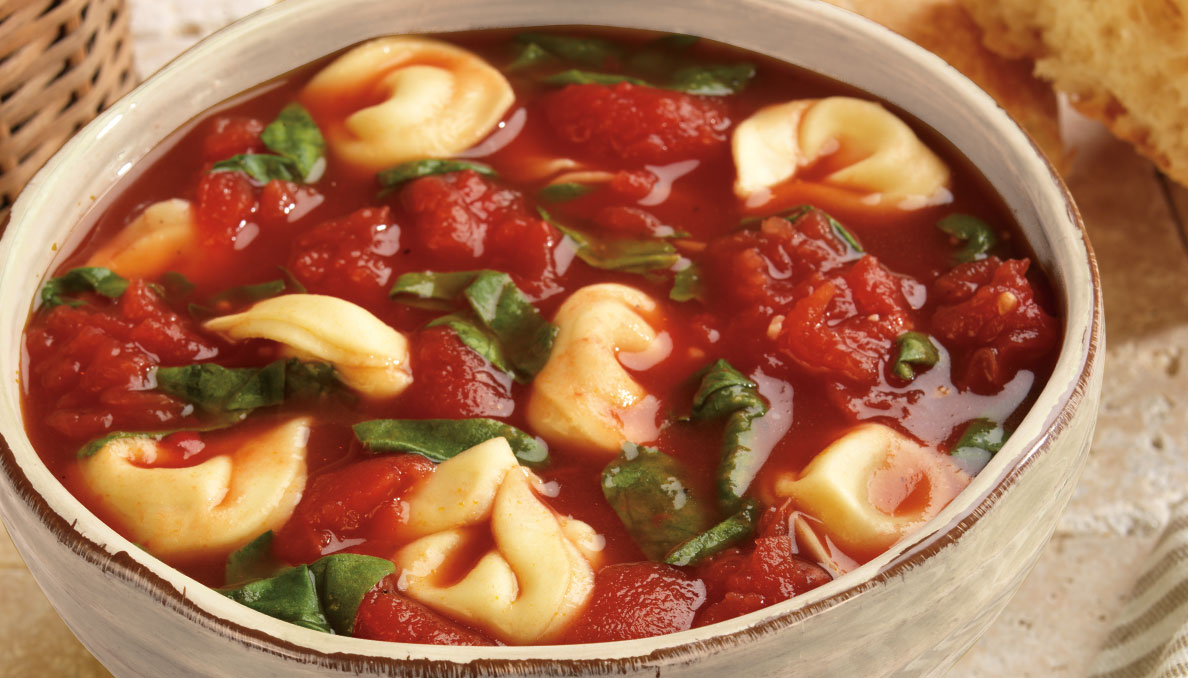 Tomato Soup with Spinach and Tortellini
Red Gold Fresh Squeezed Tomato Juice and Whole Peeled Tomatoes are what gives this soup its tomato goodness. Spinach and cheesy tortellini make it a meal. So easy to prepare, a delicious meatless dish.
Ingredients
COPY INGREDIENTS
Instructions
In a soup kettle combine the beef broth, tomato juice and juice from whole peeled tomatoes.
Tear whole peeled tomatoes with fingers to create large chunks and add to broth. Add thawed spinach, tortellini, garlic and black pepper. Bring the soup to a boil. Reduce heat and simmer for 35 minutes to blend flavors. Sprinkle with Parmesan cheese before serving.