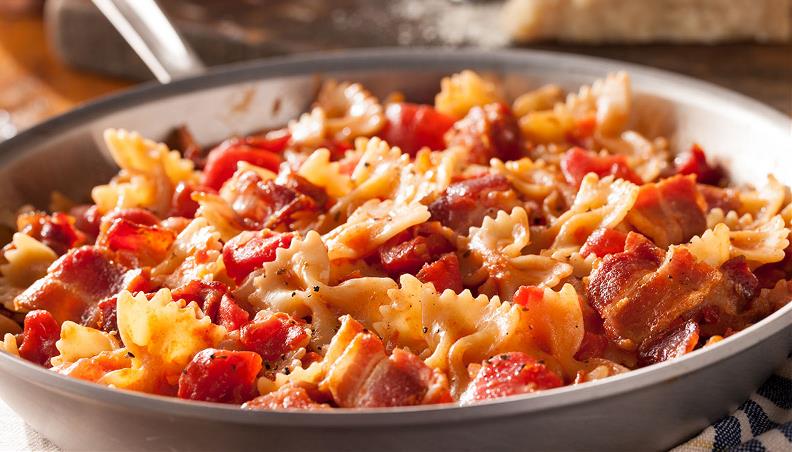 Bacon Tomato Pasta Skillet
This is one of those meals you can make anytime - you probably have all of the ingredients in your pantry! A super simple dish that has plenty of flavor with bacon, onion, flavored diced tomatoes and pasta - all ready in 30 minutes.
Ingredients
COPY INGREDIENTS
4 slices bacon, cut into 1 inch pieces
1 medium onion, finely chopped
1 teaspoon garlic powder
1 (14.5 ounce) can chicken stock
3 cups bow ties pasta, uncooked
Salt and black pepper to taste
Instructions
In a large skillet, cook bacon over medium-high heat for 8 to 10 minutes or until brown. Reduce heat to medium and add onion. Cook 2 to 3 minutes until onion is tender, stirring frequently.
Stir in diced tomatoes, chicken broth, pasta, salt and black pepper. Reduce heat to medium and cook 10 to 12 minutes, or until pasta is tender and mixture is desired consistency.
We like to top with Parmesan before serving.