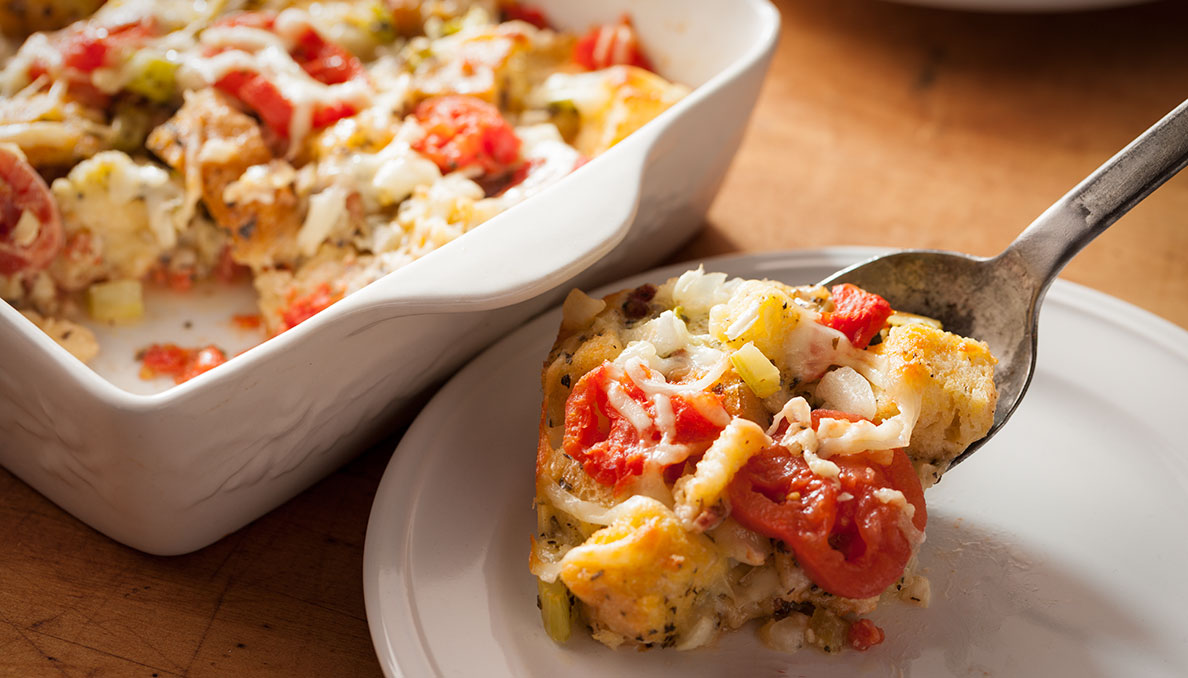 Baked Tomato Mozzarella
No food is more comforting than a hearty and hot, fresh from the oven casserole. This recipe uses bread and tomatoes to create a side dish rich in flavor and texture. All you do is toss the ingredients together and turn on the oven.
Ingredients
COPY INGREDIENTS
4 cups soft bread cubes
3 cups shredded mozzarella cheese
4 strips bacon, cooked and crumbled
1/2 cup butter
1/2 cup chopped celery
1/2 cup chopped onion
2 eggs, beaten
1/2 teaspoon garlic salt
1 tablespoon dried oregano
1 tablespoon dried basil
Instructions
Preheat oven to 350° F.
In a greased 12x8x2 inch-baking dish place a single layer of whole peeled tomatoes.
In a large mixing bowl, combine bread cubes, 2 cups of cheese, bacon, butter, celery, onion, eggs, garlic salt, oregano and basil; mix well. Spoon mixture over the tomatoes.
Top with remaining tomatoes; sprinkle with remaining cheese. Bake for 30 minutes or until heated through.