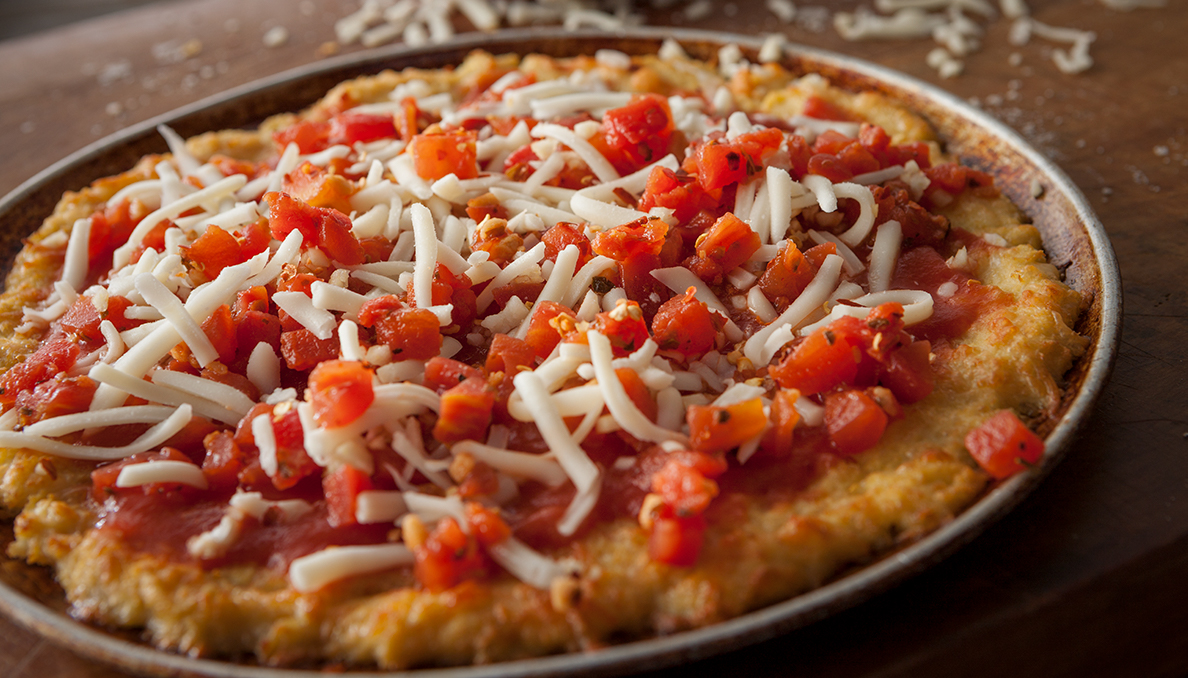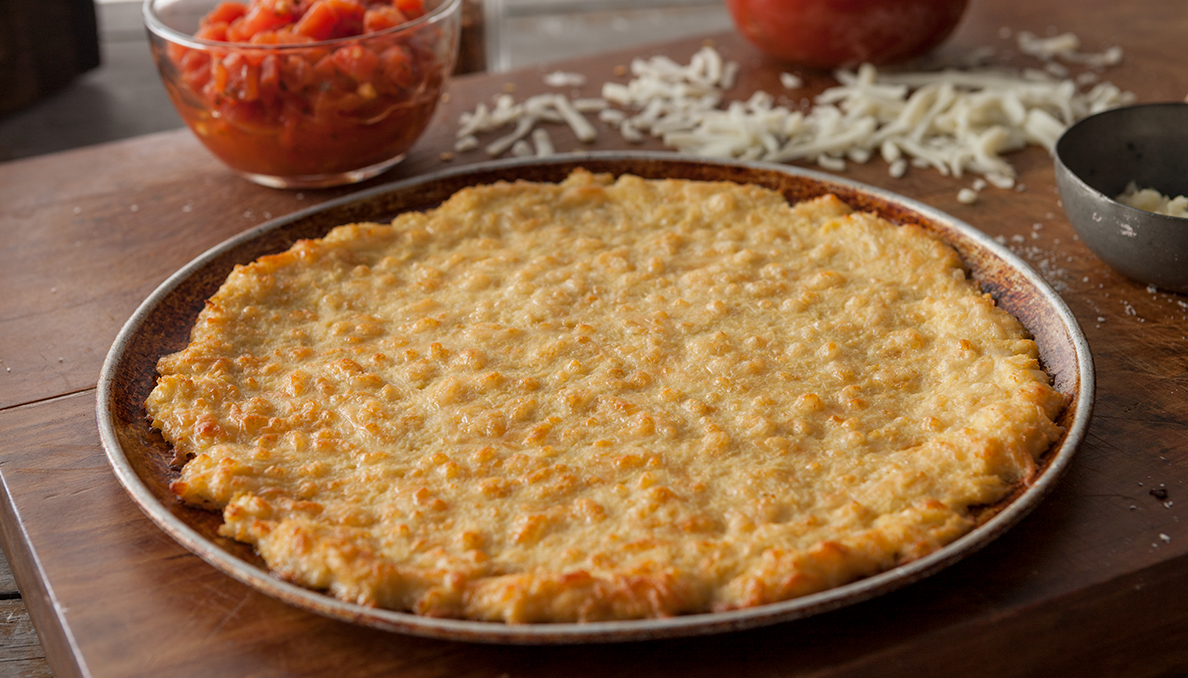 Cauliflower Crust Pizza
Get ready to use cauliflower like you've never seen it before! With this inventive recipe, grated cauliflower is used as the foundation for the dough, avoiding the carb-overload that comes along with traditional pizza.
Ingredients
COPY INGREDIENTS
Instructions
Preheat oven to 425o F. Place cauliflower crumbles in a large bowl and microwave on HIGH for 7 to 8 minutes or until soft. Remove and let cool.

Mix in egg, 1 cup mozzarella cheese, parmesan cheese, salt and black pepper. Once combined, pat into a 10 inch round greased pizza pan. Spray lightly with non-stick spray and bake for 10 to 15 minutes, or until golden.

Top pizza with the sauce, remaining mozzarella cheese, petite diced tomatoes, garlic and red pepper flakes.

Bake in the oven until cheese is melted and bubbly, about 10 minutes. Top with basil and serve.