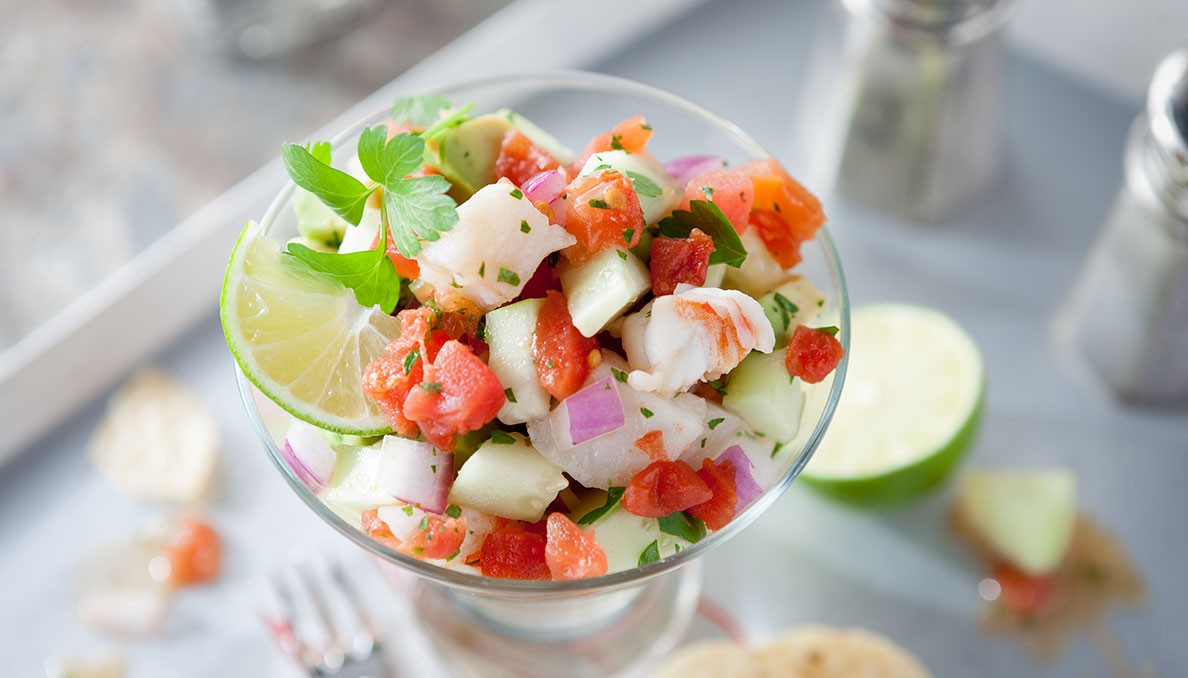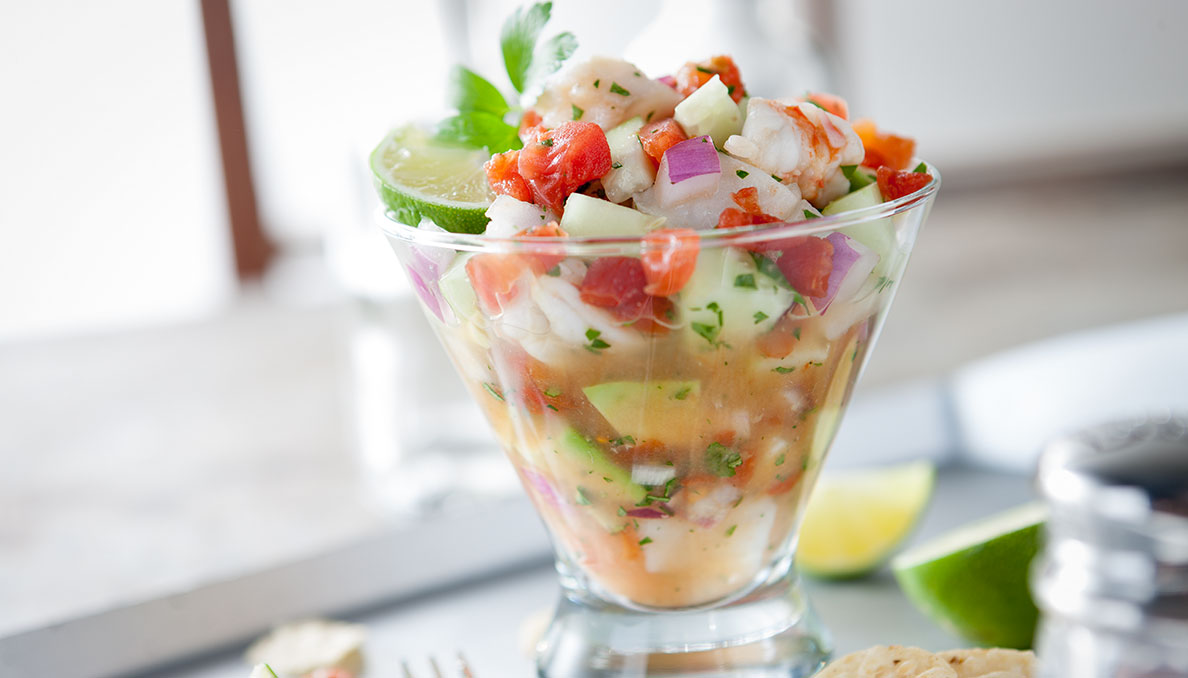 Ceviche
Very popular in Latin America, ceviche is made from raw fish that is cured or cooked in citrus juices. We love this dish for summer parties. Refreshing flavors are the perfect appetizer for a warm day.
Ingredients
COPY INGREDIENTS
2 pounds cooked shrimp, cut into 1/2 inch pieces, completely deveined
2 cup fresh lime juice
1 cups fresh lemon juice
1 cup fresh orange juice
1 (14.5 ounce) can Red Gold® Petite Diced Tomatoes with Green Chilies 14.5 oz, drained
1 small red onion, chopped
1 bunch fresh cilantro, chopped
Salt and black pepper to taste
2 large avocados, diced
2 cucumbers, diced
Tortillas or tortilla chips
Instructions
In a plastic bag with a seal or in a deep glass or ceramic bowl, place all ingredients except avocado and cucumber. Stir to combine and make sure juices cover shrimp. Marinate in refrigerator for two hours. After one hour, remove and stir to ensure ingredients are evenly marinated.
Just before serving, add avocado and cucumber. Serve with warmed tortillas for ceviche tacos or with tortilla chips.
Cook's Note: You may substitute the shrimp with fresh, raw, firm white fish (e.g. halibut, tilapia, or cod). Cut de-boned fish into 1/2 inch pieces and increase marinate time to 4 hours and flip or stir after two hours.