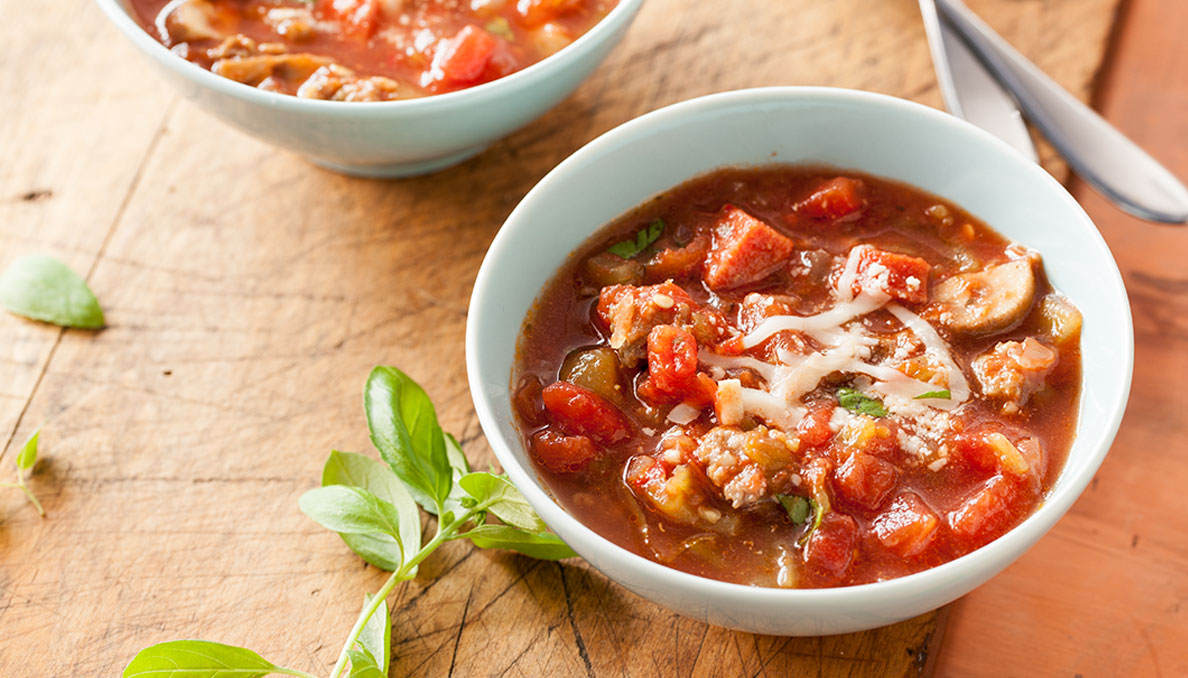 Cheesy Pizza Soup
Italian sausage, pepperoni, mushrooms, tomato and cheese - all of your favorite pizza toppings in a warm hearty soup that is perfect for tailgates or weeknights!
Ingredients
COPY INGREDIENTS
Instructions
In a large saucepan, sauté sausage, mushrooms, onion and garlic for 2 to 3 minutes or until sausage is browned. Add water, crushed tomatoes, basil, oregano, diced tomatoes, pepperoni, and Italian seasoning. Bring to boil. Reduce heat, cover and simmer for 20 minutes, stirring occasionally.
Before serving, stir in Parmesan cheese and garnish with mozzarella cheese.