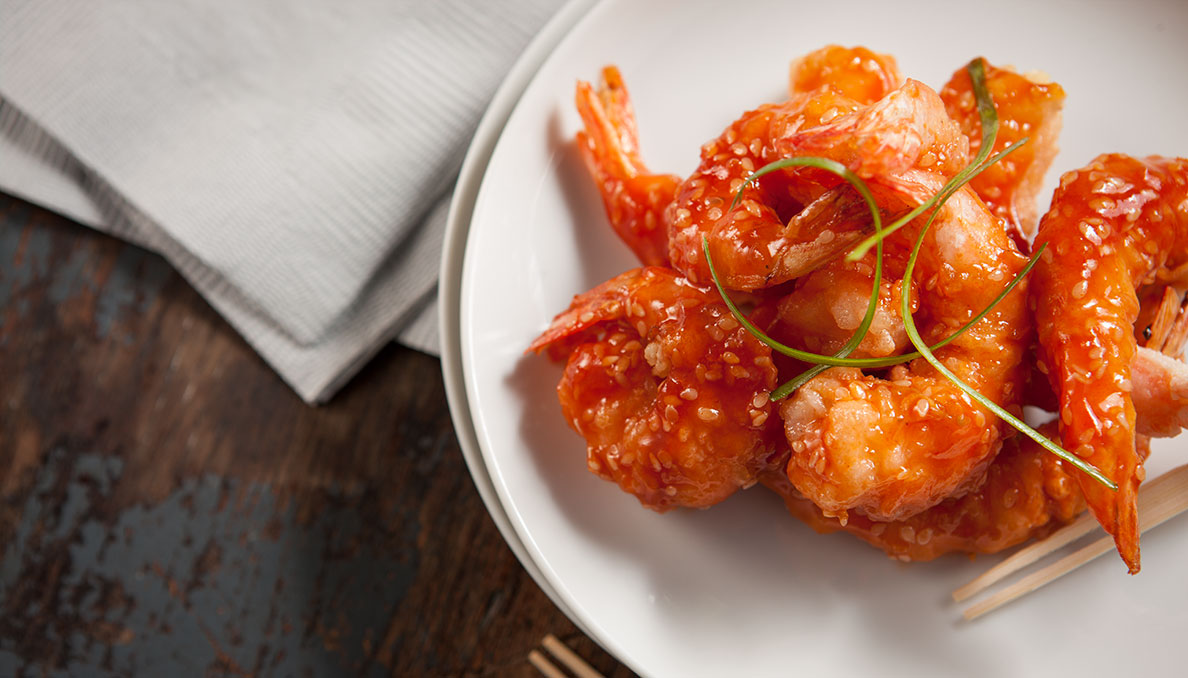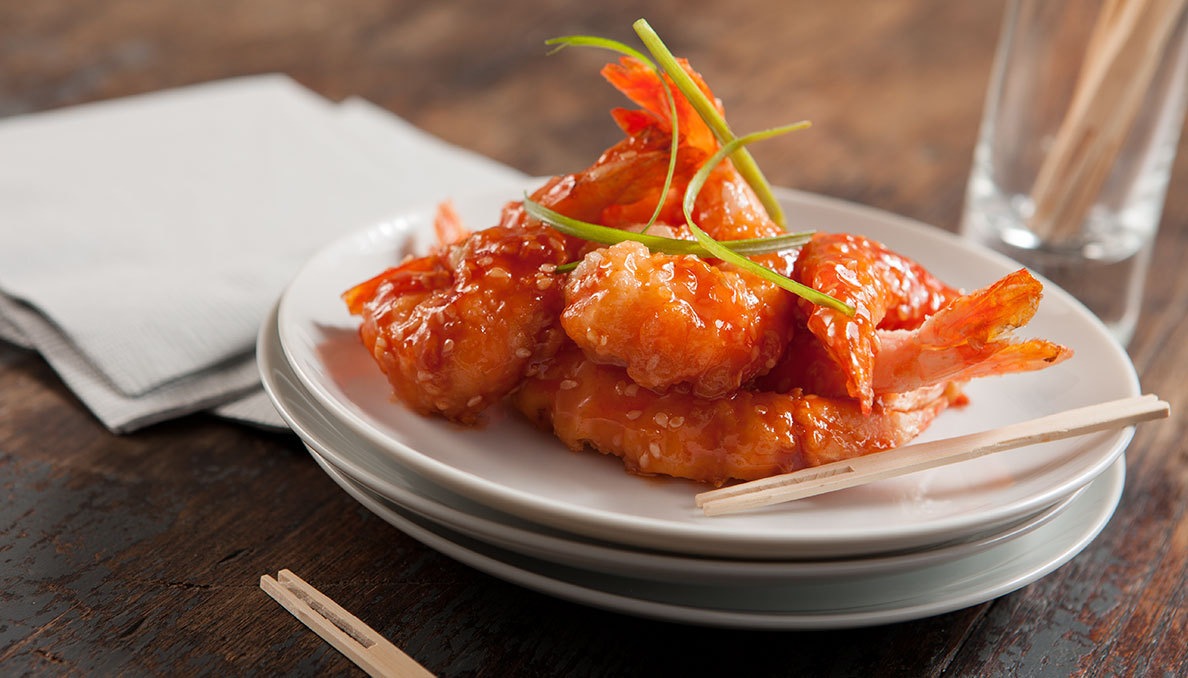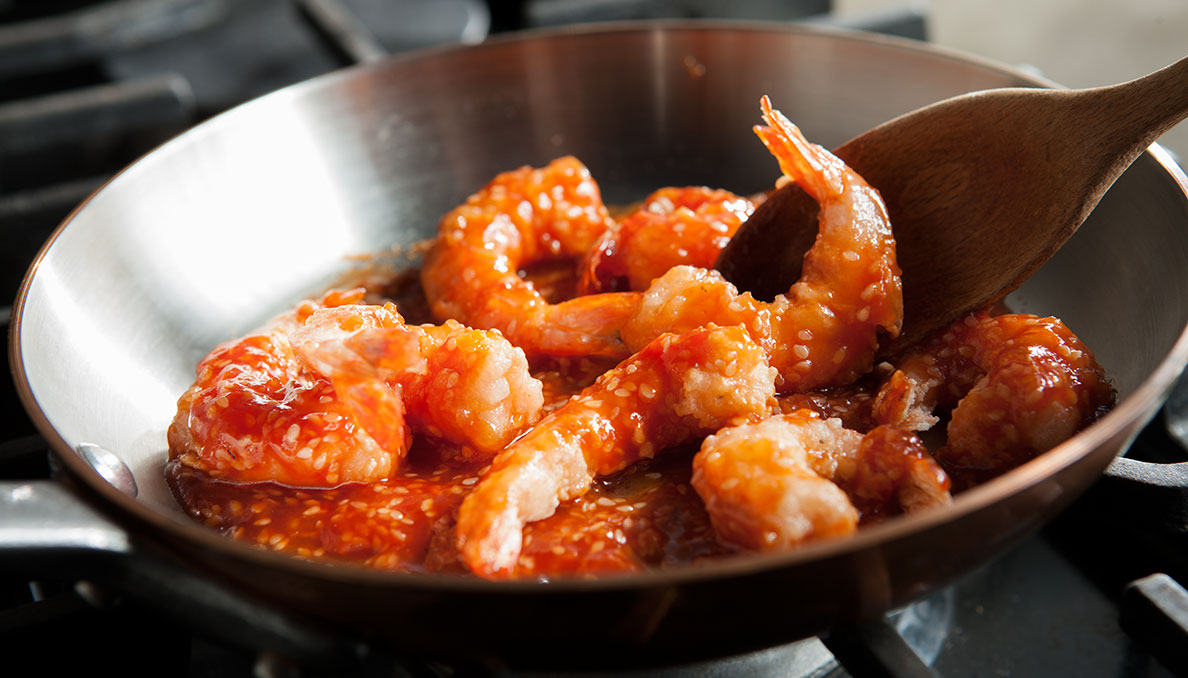 Ingredients
COPY INGREDIENTS
1 pound shrimp, 21/30 size, peeled and deveined
1/4 teaspoon kosher salt
1/4 teaspoon freshly ground black pepper
1 egg white
3 teaspoons grated ginger root
1 1/2 cups cornstarch
1 tablespoon sherry wine
2 tablespoons sugar
1 tablespoon unseasoned rice wine vinegar
1 tablespoon sesame seeds
Peanut oil, for frying
Instructions
Thaw shrimp and pat dry with paper towel. In medium bowl, combine the shrimp, salt, pepper, 2 teaspoons ketchup, egg white and 1 teaspoon ginger. Stir to combine. Add shrimp to the marinate and cover for at least 30 minutes or as long as 3 hours.
Pour 4 inches of peanut oil into a small, high-sided pan and heat until the oil reaches 300º F to 325º F.
Pour cornstarch into a wide, shallow bowl. Drop the shrimp; shaking off any excess marinade, into the cornstarch and coat thickly. Fry the shrimp in three or four batches, cooking them just until they curl into a "c" shape and are crispy at the edges and pearly inside. Place the fried shrimp into a colander while cooking the rest of the shrimp.
Heat a large skillet over medium-high heat; add 1 tablespoon of peanut oil, then the 2 teaspoons ginger and cook, stirring until it sizzles. Add the remaining ketchup, sherry, sugar, rice wine vinegar, and sesame seeds. Cook for one minute, until thickened.
Add the fried shrimp and toss just to coat the shrimp with the sauce. Immediately transfer shrimp to a serving platter.
Serve with cooked white rice, for an entree, or with toothpicks for an appetizer.