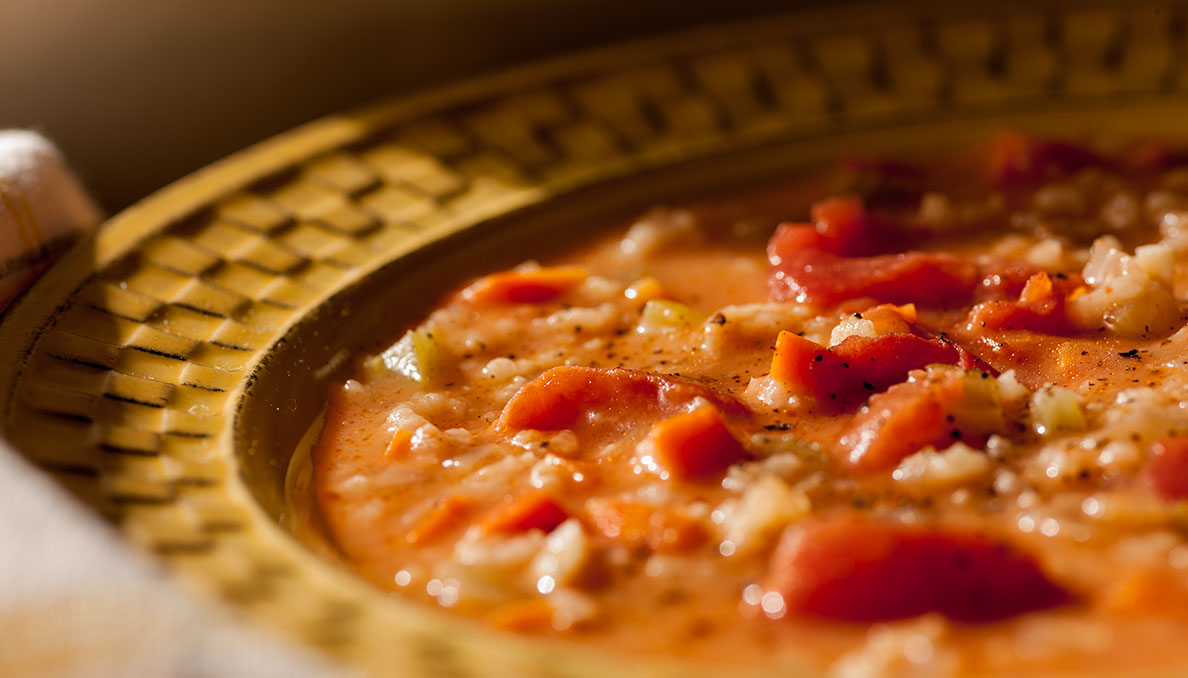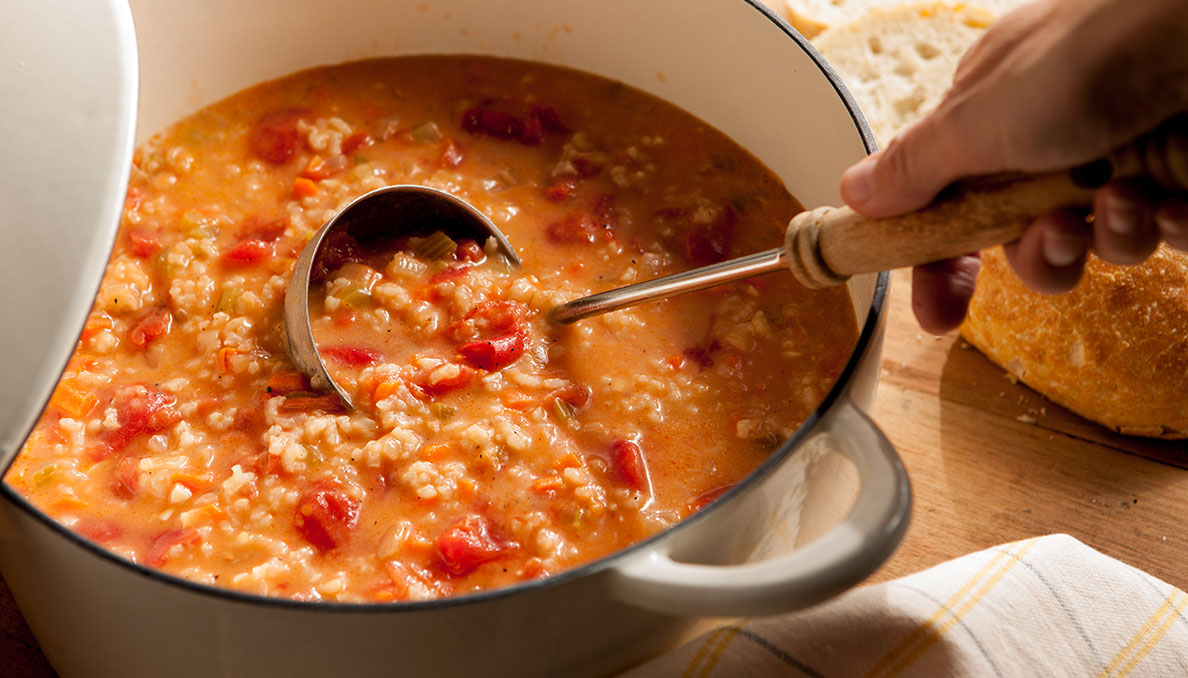 Creamy Tomato Rice Soup
Amy Thielen shares her Grandma Addie's recipe for you to make for your family! Tomatoes, fresh vegetables, chicken stock along with savory jasmine rice in a creamy base. Add a dash of cayenne pepper for a little added kick. This soup screams comfort and warmth and can easily be made for a weeknight meal.
Ingredients
COPY INGREDIENTS
6 tablespoons butter
1 large sweet onion, chopped
Salt and black pepper to taste
2 carrots, diced
3 celery stalks, diced
4 garlic cloves, minced
2 (14.5 ounce) cans Red Gold® Whole Peeled Tomatoes 14.5 oz, crushed by hand
1/2 cup jasmine rice, not converted rice
4 cups chicken stock, 2 cups water
2 dried bay leaf
1/2 teaspoon dried rosemary
3/4 teaspoon baking soda
1/2 cup heavy cream
2 tablespoons fresh lemon juice
Dash cayenne pepper
Instructions
Heat a large stock pot over medium heat and add the butter and onions. Cook until the onions are soft, about 5 minutes, and then add the carrots celery, salt and black pepper. Cook until very tender, stirring often, about 15 minutes. Add the garlic and cook another 5 minutes.
Pour the tomatoes into a large bowl and crush thoroughly with your hands. Add the rice to the pot, stir to coat, and add the tomatoes. Add the chicken stock, water, bay leaves and rosemary. Simmer uncovered until the rice is tender to the bite, about 25 minutes.
Add the baking soda and stir until the foam subsides, about 3 minutes. Add the cream and lemon juice. Taste for seasoning, adding salt, black pepper and cayenne pepper to taste.