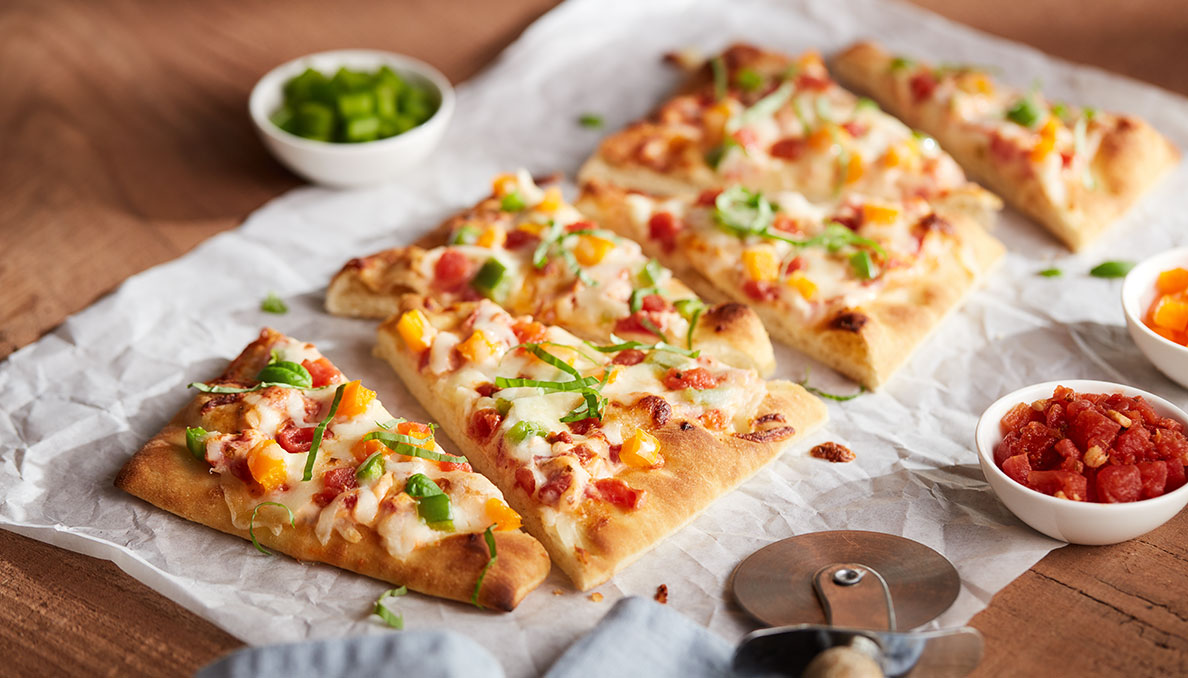 Flat Bread Veggie Pizza with Garlic Aioli
A super simple meal ready in less than 30 minutes! Flat Bread makes the perfect pizza crust for this meatless treat. Spread on the savory Garlic Aioli; then pile on the veggies and cheese and bake.
Ingredients
COPY INGREDIENTS
Instructions
Combine mayonnaise and tomatoes to make the Garlic Aioli.
Preheat oven to 425°

F.
Spread a layer of Garlic Aioli on flat bread. Sprinkle with green bell pepper and top with cheese.
Bake pizza for 12 to 15 minutes or until cheese is melted. Just before serving sprinkle with fresh basil.
Option:
Slice into thirds to serve as an appetizer.
Variation:
Place cooked chicken strips over the top of the aioli before adding the green bell pepper and cheese. Other vegetables could also be added to the flatbread when the green bell pepper is added.