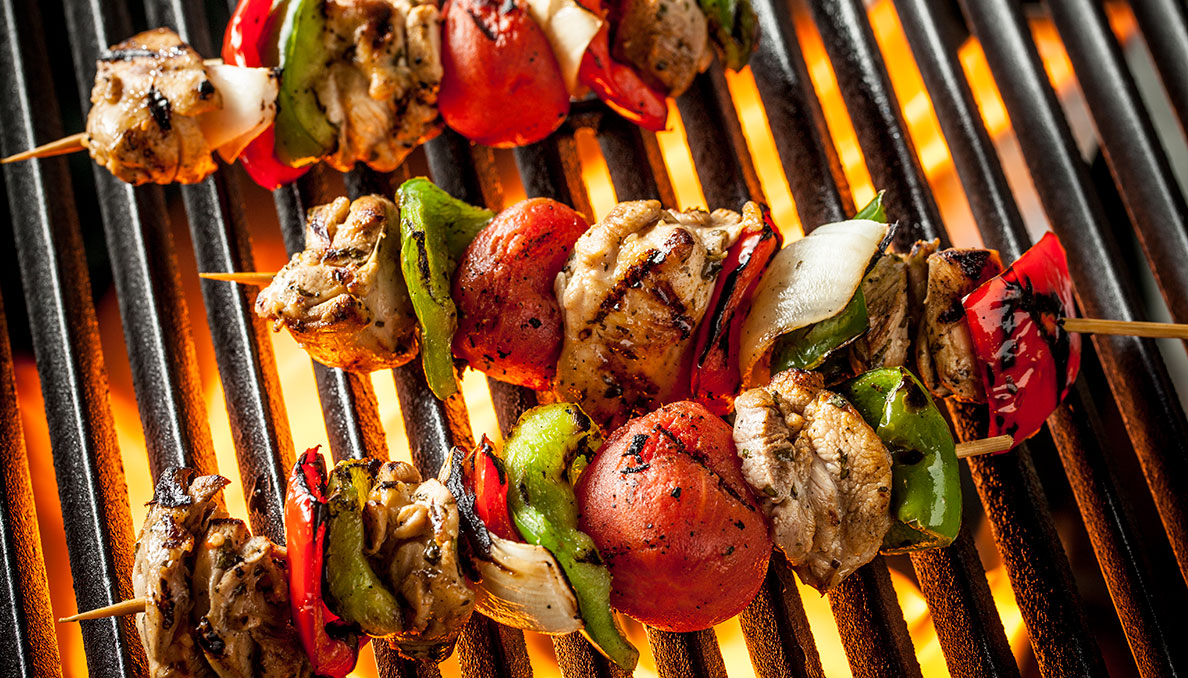 Grilled Chicken Fajita Skewers
Everything you love in a fajita - on a stick! These skewers are perfect for a backyard BBQ and no utensils required!
Ingredients
COPY INGREDIENTS
1/3 cup lime juice, about 6 limes
1/3 cup extra virgin olive oil
4 garlic cloves, minced
1 tablespoon brown sugar
2 teaspoons salt
1/8 teaspoon black pepper
1 1/2 teaspoons ground cumin
2 pounds chicken thighs, or chicken breast cut into 1 1/2" chunks
2 (14.5 ounce) cans Red Gold® Whole Peeled Tomatoes 14.5 oz, drained
1 large red bell pepper, seeded and cut into 1 1/2" pieces
1 large green bell pepper, seeded and cut into 1 1/2" pieces
1 large sweet onion, peeled and cut into 1 1/2" pieces
Wooden skewers, that have been soaked in water for 30 minutes or longer
Instructions
To make the marinade whisk together cilantro, lime juice, olive oil, garlic, brown sugar, salt, black pepper, and cumin in small bowl until well combined.
Place chicken cubes in large resealable plastic bag and pour in marinade. Remove as much air as possible and seal. Place in refrigerator for 1-5 hours.
Thread skewers by alternating with chicken, tomato, peppers and onion until all ingredients are used.
Preheat grill to medium-high heat. Place skewers over direct heat and grill 3-4 minutes per side until chicken is cooked through and veggies have a nice char. Remove from heat and let rest 5 minutes before serving.