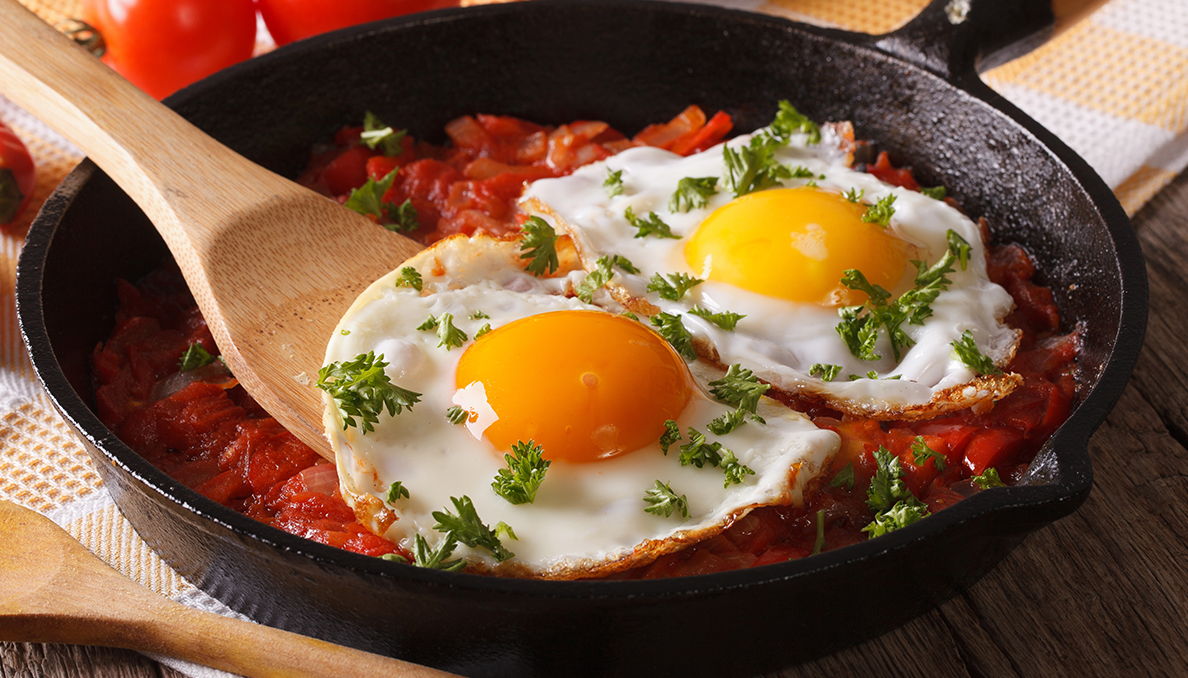 Huevos Rancheros
A classic Mexican breakfast, huevos rancheros (translated "ranch eggs") is fried eggs served on warm tortillas and smothered in cooked tomato sauce. When you cut into them, the egg yolks mix with everything. So good!
Ingredients
COPY INGREDIENTS
Instructions
In a large skillet add oil and heat over medium high heat. Add onion and green bell pepper; simmer uncovered for 5 minutes or until the onion and pepper are tender. Stir in tomatoes and heat to boiling. Reduce heat and cook an additional 5 minutes.
In another skillet melt 2 tablespoons of butter until melted. Crack the eggs into the skillet and fry until white is set. Place cooked eggs on top of tomato sauce and sprinkle with cilantro. Serve with the tortillas.