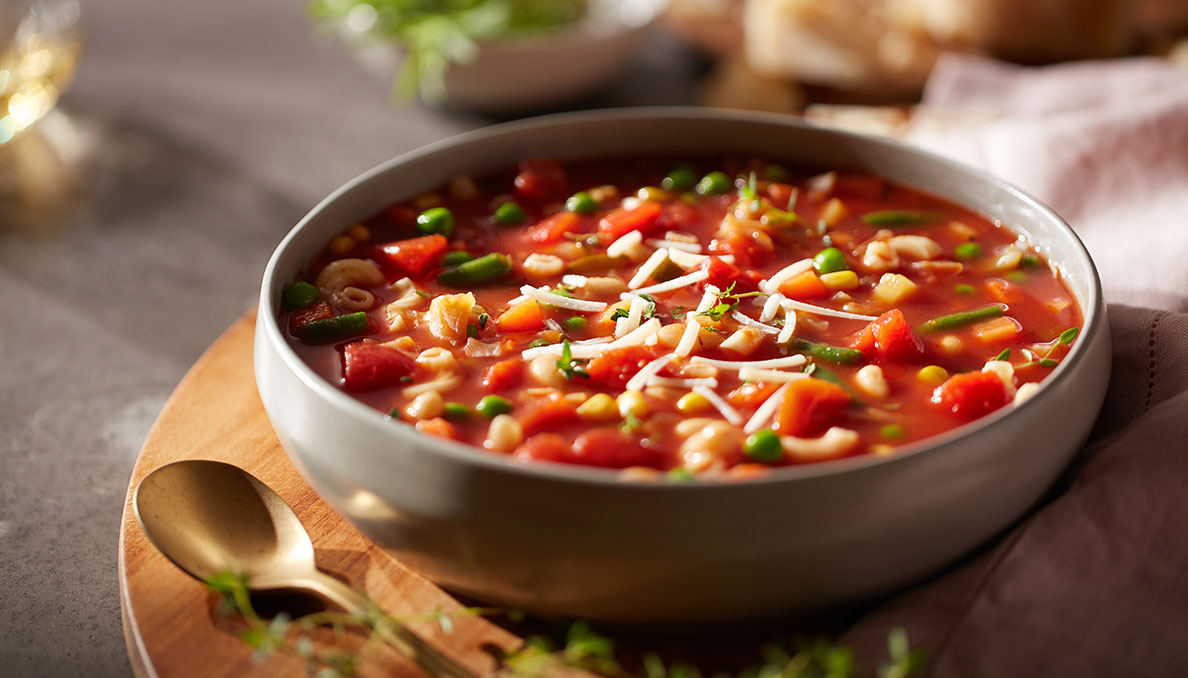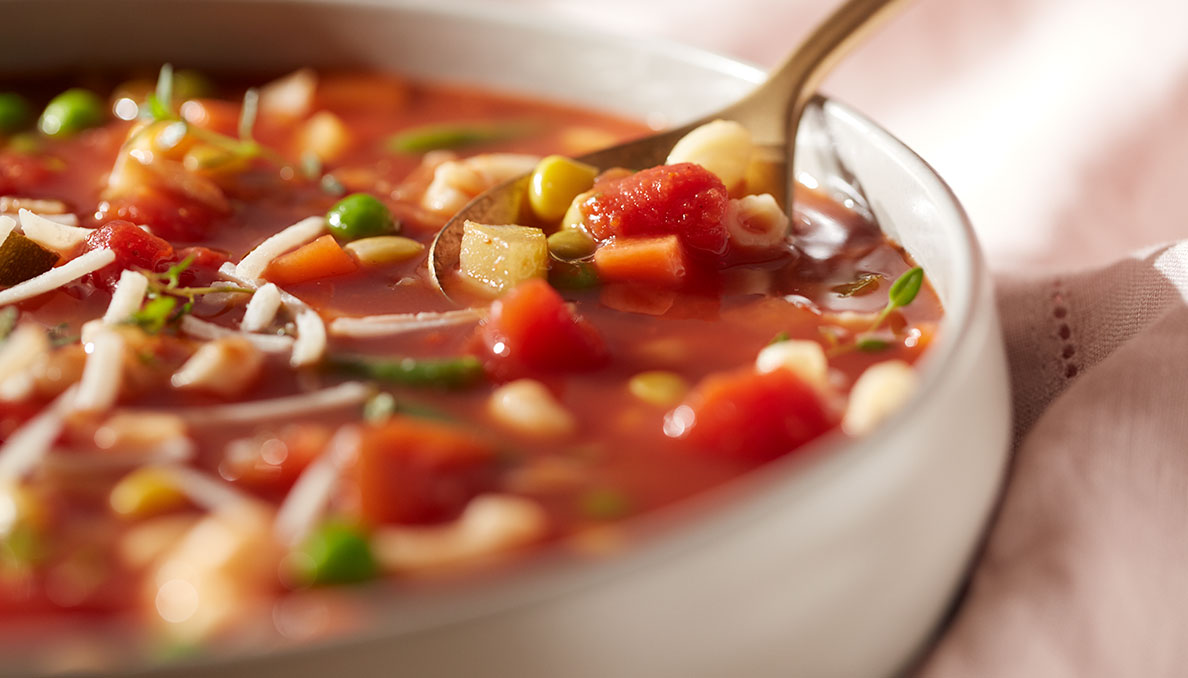 Minestrone Soup
This hearty Italian soup is chocked full of vegetables, pasta and red beans for a nutritious meal! Makes enough to serve a group or freeze for a quick meal anytime.
Ingredients
COPY INGREDIENTS
1 small onion, chopped
1 clove garlic, minced
2 teaspoons Italian seasoning
2 tablespoons olive oil
1 (46 ounce) can Red Gold® Vegetable Juice 46 oz
2 (14.5 ounce) cans Red Gold® Diced Tomatoes Basil, Garlic & Oregano 14.5 oz
3 cups water, hot or nearly boiling
2 tablespoons instant chicken bouillion, reduced sodium or vegatable bouillion to make vegetarian
1 (16 ounce) package frozen mixed vegetables, uncooked
1 cup small seashell pasta, or elbow macaroni, uncooked
2 cups cabbage, chopped
1 small zucchini, cut in half lenghtwise, then sliced
Parmesan cheese, grated, optional for garnish
Instructions
In large kettle, cook onion, garlic and Italian seasoning in oil until browned.
Add vegetable juice, diced tomatoes, water and bouillon; bring to a boil.
Add mixed vegetables and pasta; cook 10 minutes.
Add beans, cabbage and zucchini; simmer 10 minutes longer or until vegetables are tender.
Serve with cheese if desired.