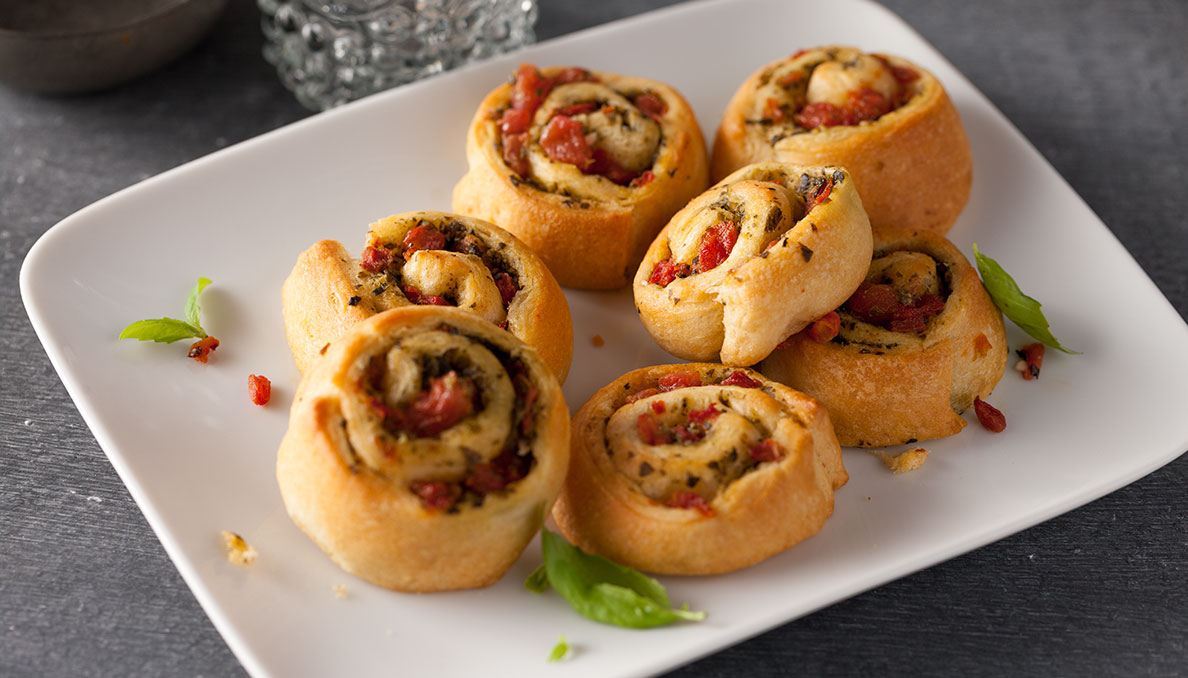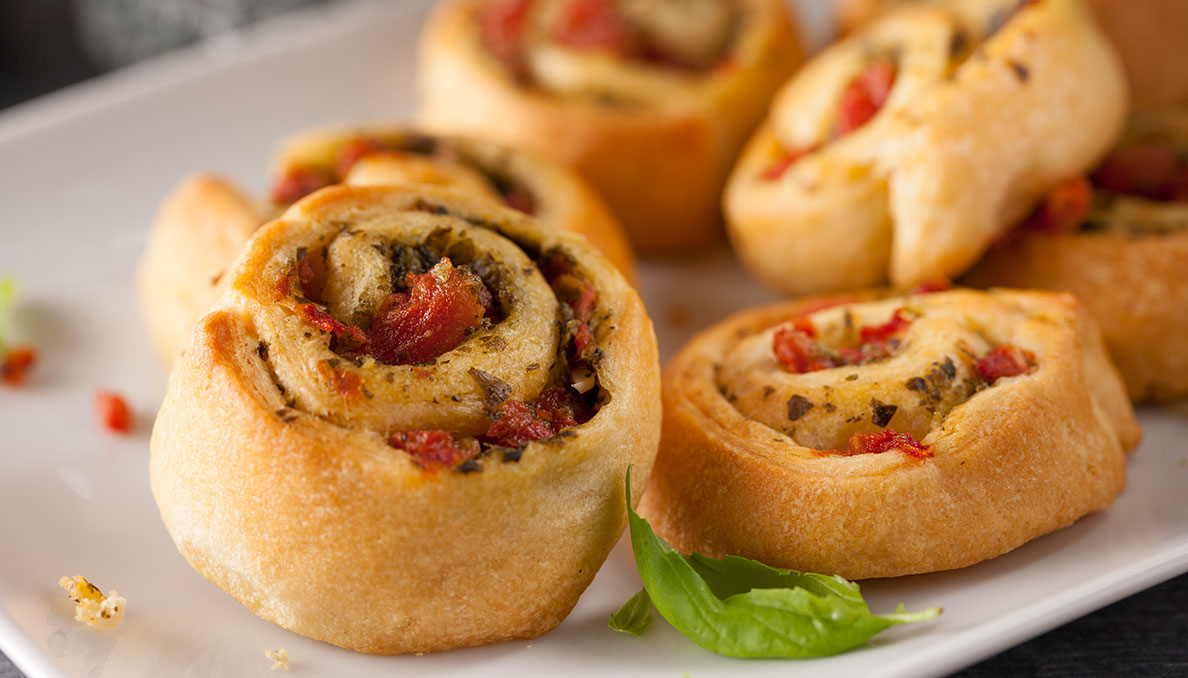 Pesto Pinwheels
These quick Italian-inspired appetizers are fabulous hors d'ouevre that ALWAYS get raves. And to think they only have three ingredients.
Ingredients
COPY INGREDIENTS
Instructions
Preheat oven to 350° F. Unroll crescent roll dough into 2 large rectangles. Firmly press perforations to seal
Spread each rectangle with pesto. Leave ¼ inch at each edge. Sprinkle with petite diced tomatoes. Roll as for a jelly roll; pinch the edges to seal.
Cut each roll into 8 slices. Arrange the slices cut side up on an ungreased cookie sheet. Bake for 12 to 17 minutes or until nicely browned. Remove from cookie sheet and serve warm.