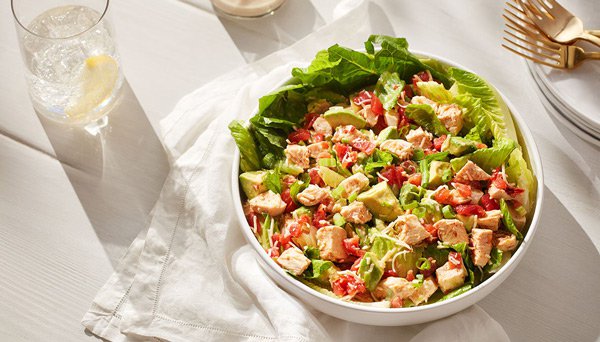 Ranch BBQ Dressing
Creamy ranch salad dressing made from scratch with a bit of smokiness from Redneck Riviera 1776 Original BBQ Sauce. Homemade salad dressing is better than anything from a bottle and easy to make with ingredients you likely have on hand. You are going to love this buttermilk dressing on salads, for veggie dipping, chicken wings, and so much more!
Ingredients
COPY INGREDIENTS
1/4 cup buttermilk, *see cook's note if you don't have buttermilk
1 cup mayonnaise
1 tablespoon dried parsley
1 teasponn dried dill
1 teaspoon garlic powder
1 teaspoon onion powder
1 tablespoon dried basil
1 teaspoon smoked paprika
1/4 teaspoon ground black pepper
1/2 teaspoon salt
2 tablespoons apple cider vinegar
Instructions
In a medium-sized bowl, whisk all of the ingredients until smooth and completely combined. Cover and refrigerate for at least 1 hour.
Store in refrigerator for up to 1 week.
* Cook's note: if you don't have buttermilk, you can make with two simple ingredients - Milk and White Vinegar!. To make 1/4 cup (the amount used in this recipe) add 3/4 teaspoon of white vinegar (or lemon juice) and fill measuring cup to 1/4 cup. Stir and let the mixture set fora bout 5 minutes. The milk will slightly curdle and have a similar texture and taste to buttermilk.