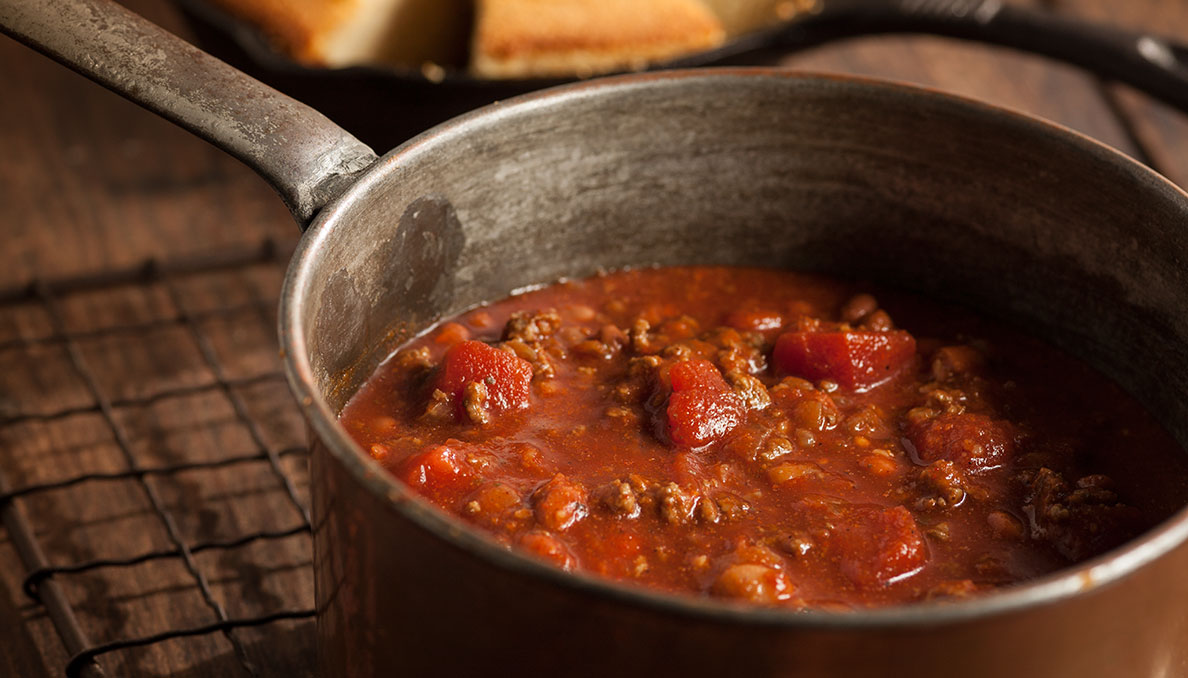 Classic Beef Chili
This basic chili recipes uses ground beef and three of our Red Gold products to give you that fresh tomato flavor. When you reheat the chili add a cup of cooked macaroni to change up the recipe for the second time around.
Ingredients
COPY INGREDIENTS
Ingredients
2 pounds lean ground beef
1 large onion, chopped
1 (46 ounce) can tomato juice, we love Red Gold and Sacramento brands
2 (15 ounce) cans chili hot beans
3 tablespoons chili powder
1/4 teaspoon red pepper
1/2 teaspoon black pepper
1 teaspoon dried oregano
1 teaspoon cumin
2 garlic cloves, minced
1 teaspoon salt
Instructions
In a large soup kettle brown ground beef and onion; drain well. Add remaining ingredients and bring to a boil.
Simmer for 45 minutes to 1 hour. Serve with cheese and crackers.
Option: Add 1 cup cooked macaroni when chili is ready to serve.