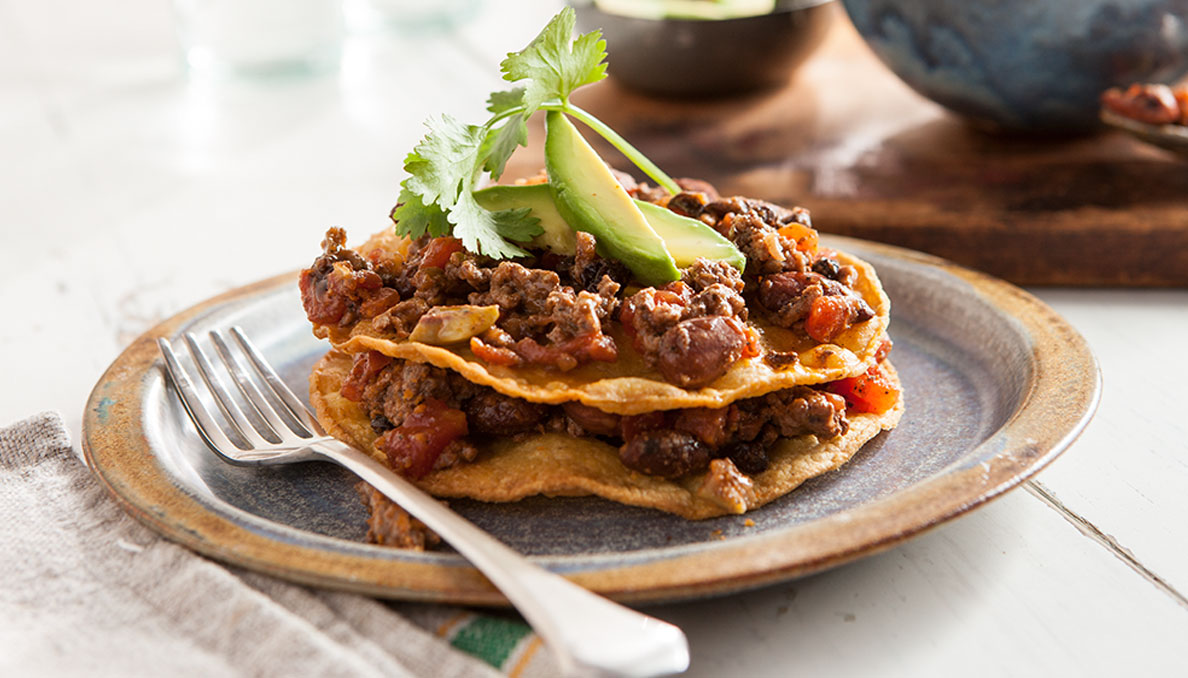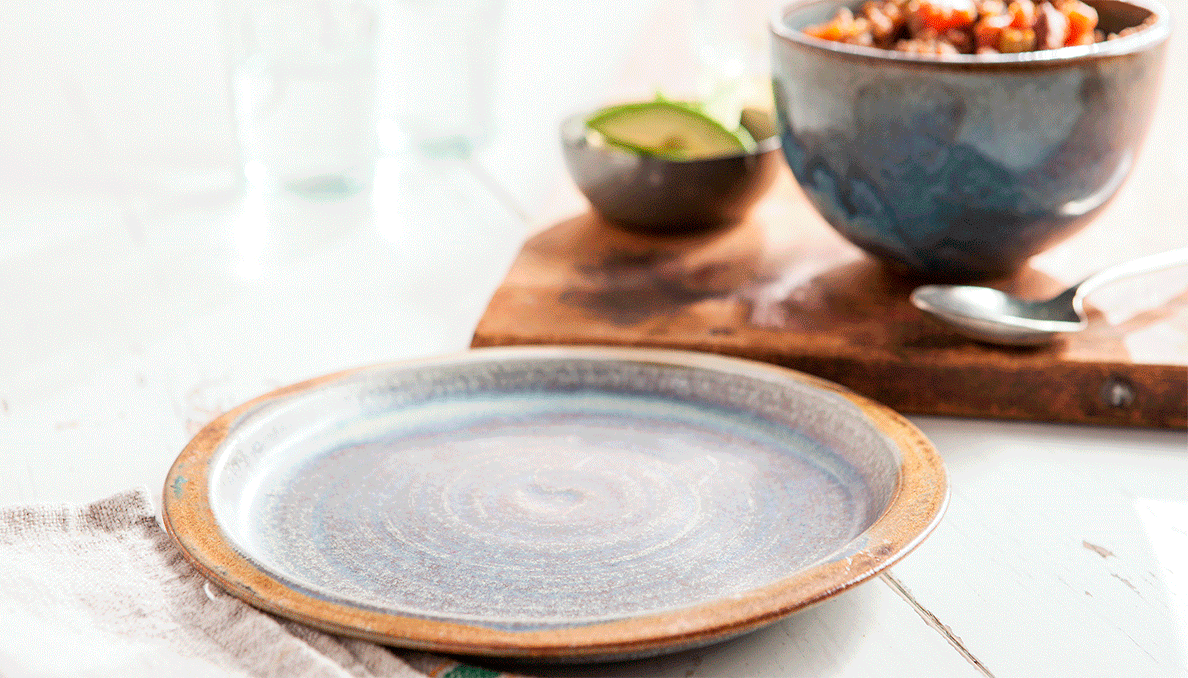 Picadillo Tostada Stack
Picadillo is a traditional dish from Spain and Latin America made with ground beef, tomatoes, currants (or raisins) for sweetness and olives for saltiness. In this version you layer crispy tortillas and stack for a tasty meal!
Ingredients
COPY INGREDIENTS
1 1/2 pounds ground beef
1 1/2 teaspoons salt
1/2 teaspoon black pepper
3 garlic cloves, minced
1/2 cup almonds, toasted
1/4 cup dried currants, or raisins
1/3 cup chopped green olives
1 teaspoon ground cumin
1/4 teaspoon cinnamon
1 package corn tortillas
2 tablespoons canola oil, for frying tortillas
3 avocados, thinly sliced for garnish
Fresh cilantro, for garnish
Instructions
Heat a large, heavy skillet over medium heat and add the ground beef. Brown the meat and season with salt and pepper. When lightly browned, push the beef to one side and tilt pan; spoon off the excess grease.
Add the garlic and tomatoes. Cook and stir mixture until the tomato juice thickens, 4 to 5 minutes. Add the almonds, currants, olives, and spices; stir to combine.
Fry each corn tortillas to a crisp in a pan of shallow heated oil, about 30 seconds on each side. Drain tortillas on a paper towel to soak up excess grease.
Make Tostada Stacks: Top a tostada (tortilla) with a layer of picadillo (ground beef mixture), top with another tostada, and spread another layer of picadillo on top. Garnish with slices of avocado and a couple of sprigs of cilantro before serving.