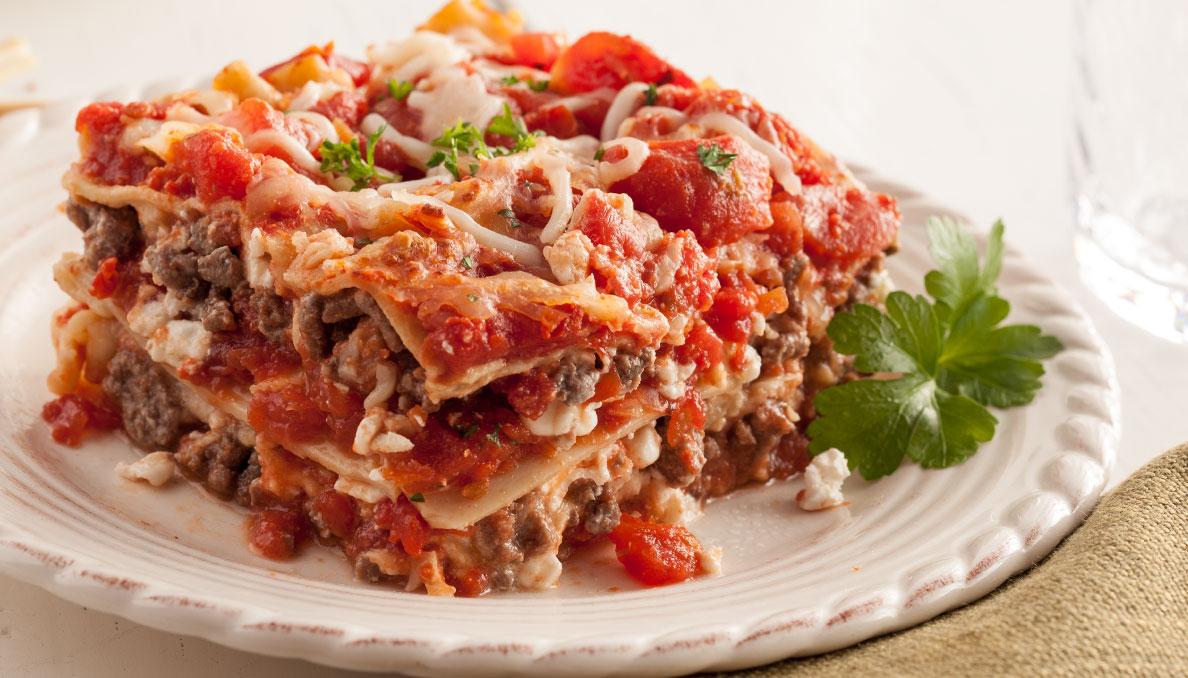 Skinny Lasagna
You will never miss the calories in this lighter version of our Classic Lasagna. We use ground turkey, low fat cheeses and whole wheat lasagna noodles to lower the calories and fat, and double the fiber! A hearty and flavorful lasagna you won't feel guilty about eating, only 330 calories per serving!
Ingredients
COPY INGREDIENTS
Instructions
Preheat oven to 350° F. In large mixing bowl combine water, crushed tomatoes, diced tomatoes, black pepper, Italian seasoning and turkey, stir to combine ingredients.
Cover the bottom of a 9x13x2 inch baking pan with 1½ cups of sauce mixture. Arrange 1/3 of noodles on top of sauce, slightly overlapped. Top with ½ of cottage cheese, ½ of mozzarella cheese and 1 cup of sauce. Repeat layers and top with last 1/3 of noodles and the remaining sauce. Sprinkle with Parmesan cheese.
Cover tightly with foil and bake for 1 to 1 1/2 hours; until noodles are cooked. Let stand for 10 minutes before serving.