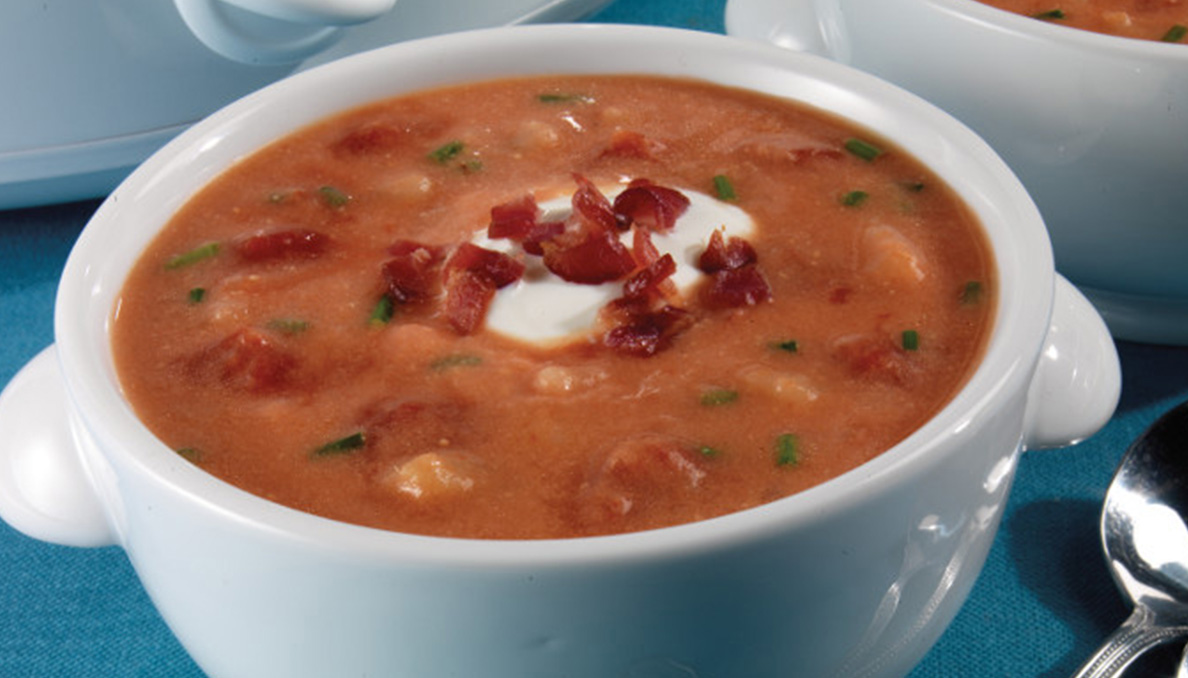 Slow Cooker Potato Soup
This rich and creamy potato soup with cheddar cheese, potatoes and bacon is a comfort food at it finest.
Ingredients
COPY INGREDIENTS
Instructions
Combine first 6 ingredients in a slow cooker and cook on HIGH for 4 hours or LOW for 8 hours until potatoes are tender.
Mash mixture until potatoes are coarsely chopped and soup is slightly thickened. Stir in half and half, cheese, chives and diced tomatoes. Cook on high for 10 minutes to heat mixture and melt cheese.
Ladle into a soup bowl and top with sour cream, bacon and shredded cheese if desired.
Instant Pot Directions:
Combine first six ingredient in your Instant Pot and set to Manual High Pressure for 30 minutes. Manually release pressure and check potatoes to make sure they are fork tender.
Mash potato mixture to thicken the soup. Stir in half and half, cheese, chives, and diced tomatoes and with the Instant Pot set to Saute, simmer for 5-10 minutes to heat through and melt cheese.
Top with sour cream and bacon before serving.