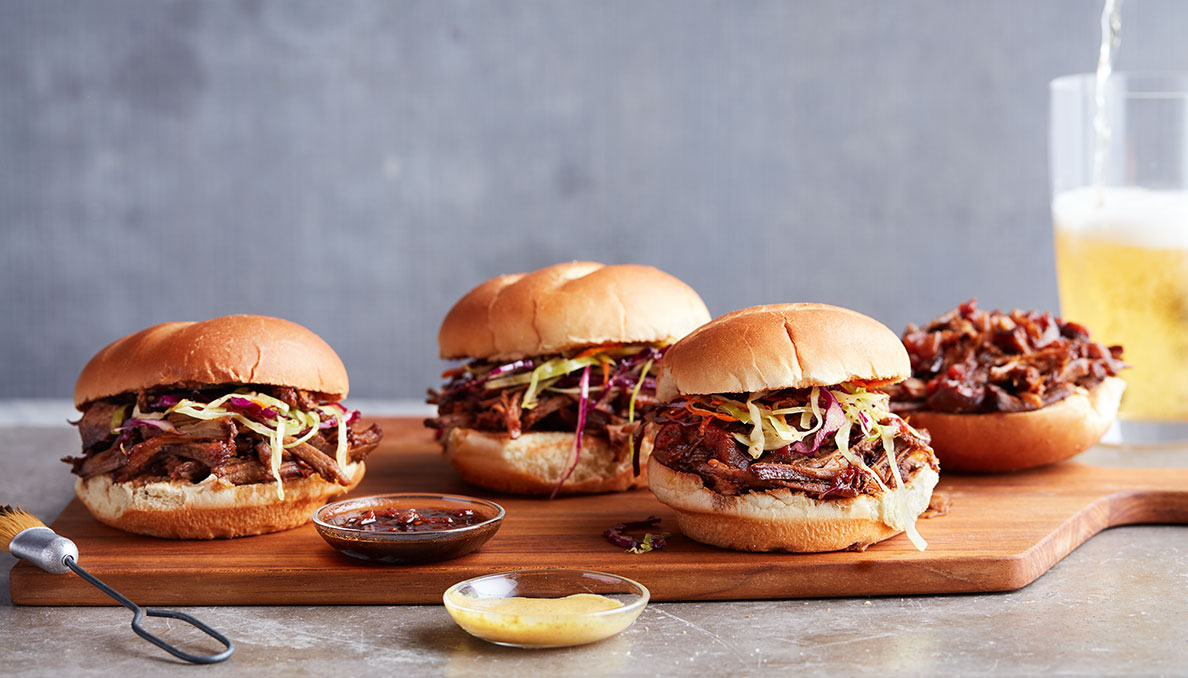 Slow Cooker Pulled Pork
Our rub of brown sugar, salt and spices flavor the pork tenderloin overnight. In the morning all you do is add Crushed and Diced Tomatoes along with the pork to your slow cooker. Shred the sweet, yet savory pork and serve on sliders for a crowd or sandwich buns for the family.
Ingredients
COPY INGREDIENTS
Instructions
In a small bowl combine all the spices. Rub the pork with about 6 to 8 tablespoons of the dry mixture; reserve the rest for future use. Wrap the pork with plastic and refrigerate overnight.
Place the pork, fat side up in a slow cooker. Add the crushed tomatoes and diced tomatoes. Cover and cook on low for 8 hours.
Remove pork and shred with two forks. Add pan juices as needed to keep pork moist.
Option: For bolder flavored pulled pork use 1 (10 ounce) can Red Gold® Petite Diced Tomatoes & Green Chilies or 1 (14.5 ounce) can Red Gold® Petite Diced Tomatoes with Green Chilies instead of the diced tomatoes.