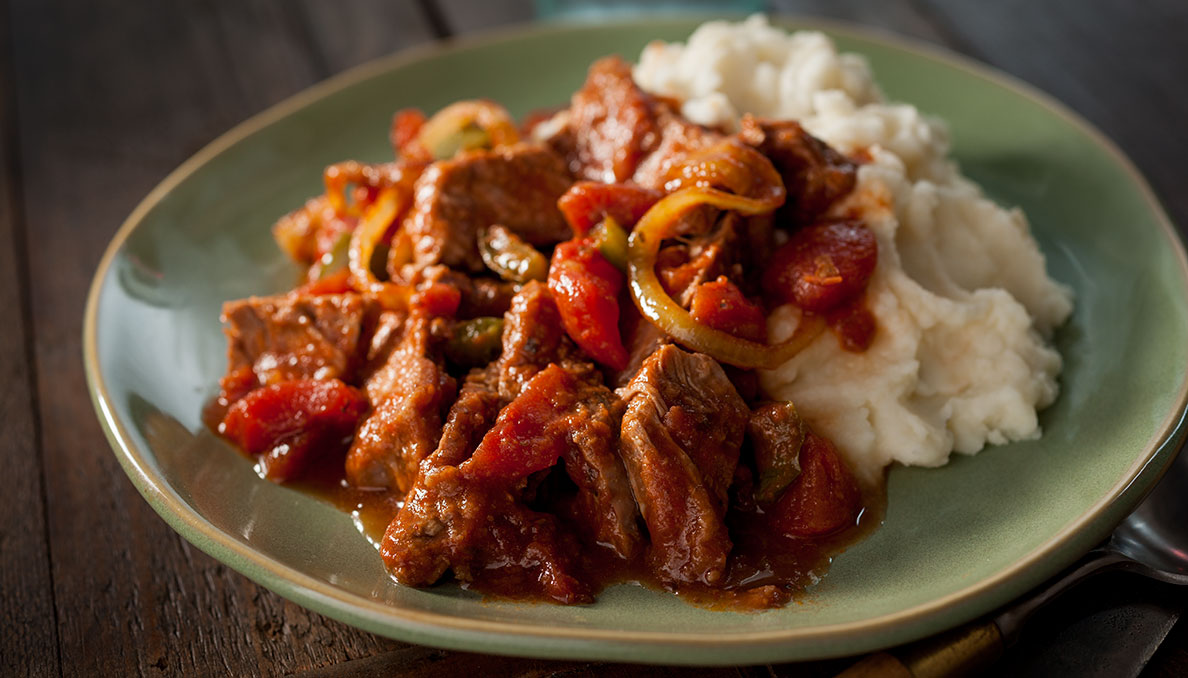 Slow Cooker Swiss Steak
For a new and unique flavor the steak is browned in Italian dressing instead of oil. It is then placed in a slow cooker along with tomatoes, green pepper and onions and cooked until tender. Complete the meal by serving over mashed potatoes or rice.
Ingredients
COPY INGREDIENTS
Instructions
Heat dressing in large nonstick skillet on medium high heat. Place flour in a plastic bag; add steak, seal and shake to coat meat. Shake off excess flour and place in skillet; cook 2 to 3 minutes on both sides.
Combine diced tomatoes, tomato paste and broth in slow cooker. Add steak, peppers and onion; cover with lid. Cook on LOW 8 to 10 hours or on HIGH for 3 to 4 hours.
Serve over mashed potatoes; top with cheese.