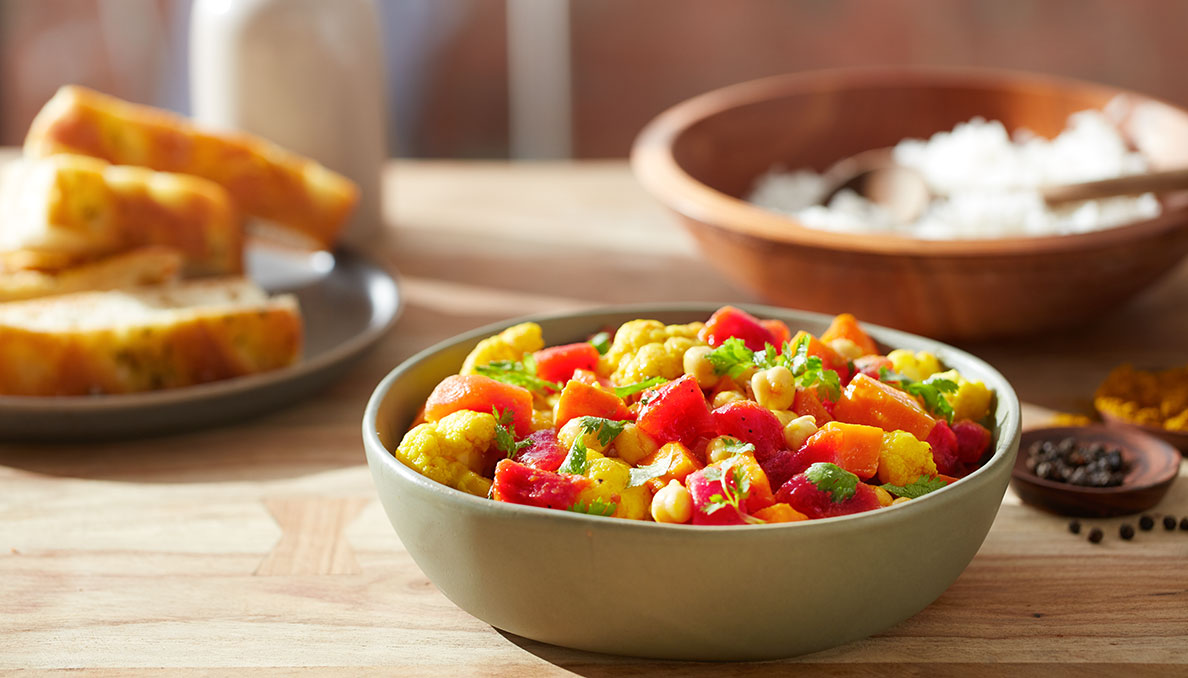 Spiced Vegetable Medley
In 15 minutes you can turn a few raw vegetables into a flavorful, low-fat side dish. It just takes Italian olive oil and fresh vegetables, tossed together with some unexpected spices, and voilà.
Ingredients
COPY INGREDIENTS
1 1/2 teaspoons extra virgin olive oil
1 cup peeled, diced sweet potatoes
2 (14.5 ounce) cans Red Gold® Diced Tomatoes 14.5 oz, or 1 (28 ounce) can
1/4 cup chopped onion
1 cup cauliflower florets
2 teaspoons curry powder
1/2 cup vegetable broth
1 (15 ounce) can garbanzo beans, rinsed and drained
2 tablespoons chopped fresh cilantro
Salt and black pepper to taste
Instructions
Heat oil in a 2 quart saucepan on medium heat. Add sweet potatoes and cook for 5 minutes, stirring occasionally. Add diced tomatoes, onion, cauliflower, curry powder, broth, salt and black pepper; stir to combine.
Add garbanzo beans. Bring to a boil, reduce heat to medium. Cover and cook 3 to 4 minutes.
Garnish with fresh cilantro.