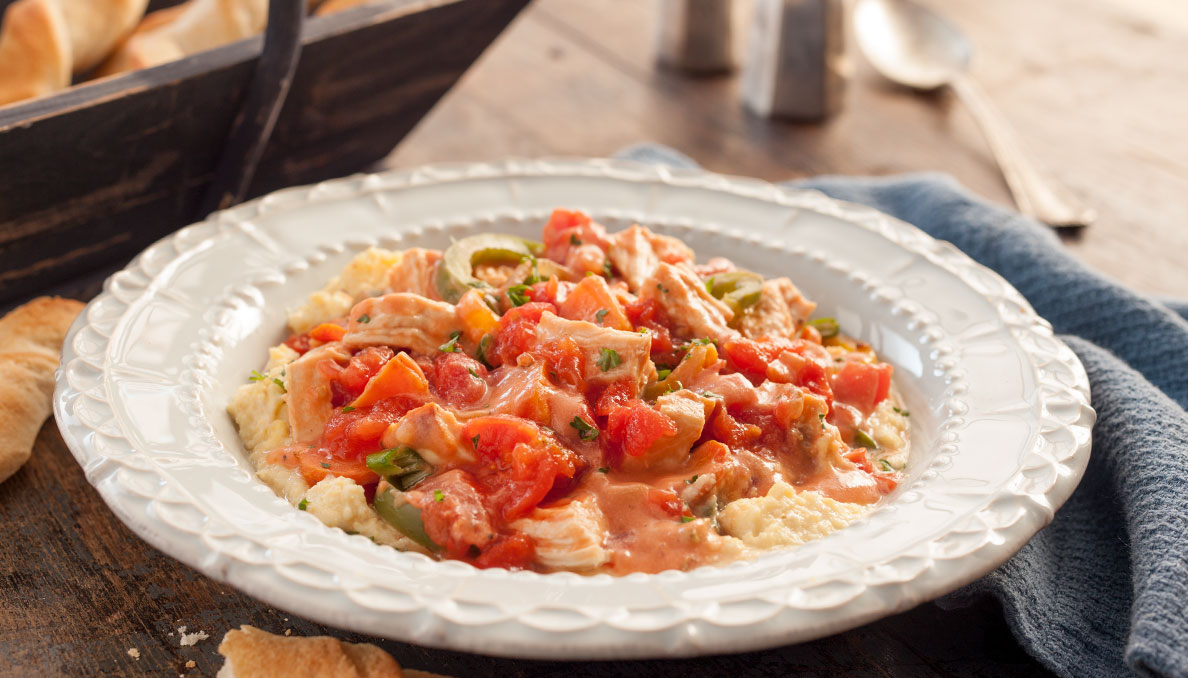 Sweet Potato Turkey Stew
Turkey and sweet potatoes are a great combination any time of the year; not just for Thanksgiving. Make this vegetable filled stew for a satisfying dinner for the family.
Ingredients
COPY INGREDIENTS
4 tablespoons extra virgin olive oil
1 large onion, thinly sliced
1 green bell pepper, thinly sliced
1 yellow bell pepper, thinly sliced
2 garlic cloves, minced
1 stalk celery, diced
2 carrots, peeled and thinly sliced
1 sweet potato, peeled and cut into 1 inch cubes
2 pounds skinless boneless turkey thighs, or breasts, cut into 1 inch pieces
1 (28 ounce) can Red Gold® Whole Peeled Tomatoes 28 oz
or
2 (14.5 ounce) cans Red Gold® Whole Peeled Tomatoes 14.5 oz
1 tablespoon Hungarian sweet paprika
Salt and black pepper to taste
1/4 teaspoon cayenne pepper
1 tablespoon Worcestershire sauce
1 tablespoon lemon juice
1 teaspoon chopped fresh rosemary
2 teaspoons cornstarch
3/4 cup plain yogurt
Instructions
*To help prevent curdling, don't skip the corn starch, use full fat yogurt, and add to dish only when the sauce had cooled below simmer.
Heat 2 tablespoons of the olive oil on high heat in a large saucepan. Add onions, bell peppers, garlic, celery, carrots and sweet potato; sauté until vegetables begin to soften and lightly brown. Remove the vegetables and set aside.
Heat remaining 2 tablespoons of oil over high heat. Add turkey and sear for 3 to 4 minutes, stirring often, until turkey begins to brown. Return vegetables to saucepan and reduce heat to medium-low; mix well.
Break up whole peeled tomatoes with hand and add tomatoes and juice to saucepan along with paprika, salt, black pepper, cayenne pepper, Worcestershire sauce, lemon juice and rosemary; mix well. Cover pan and simmer for 15 to 20 minutes.
Stir the cornstarch into the yogurt and add to stew. Cook over low heat (do not boil), stirring occasionally, until sauce has thickened. Serve over rice, polenta or mashed potatoes.