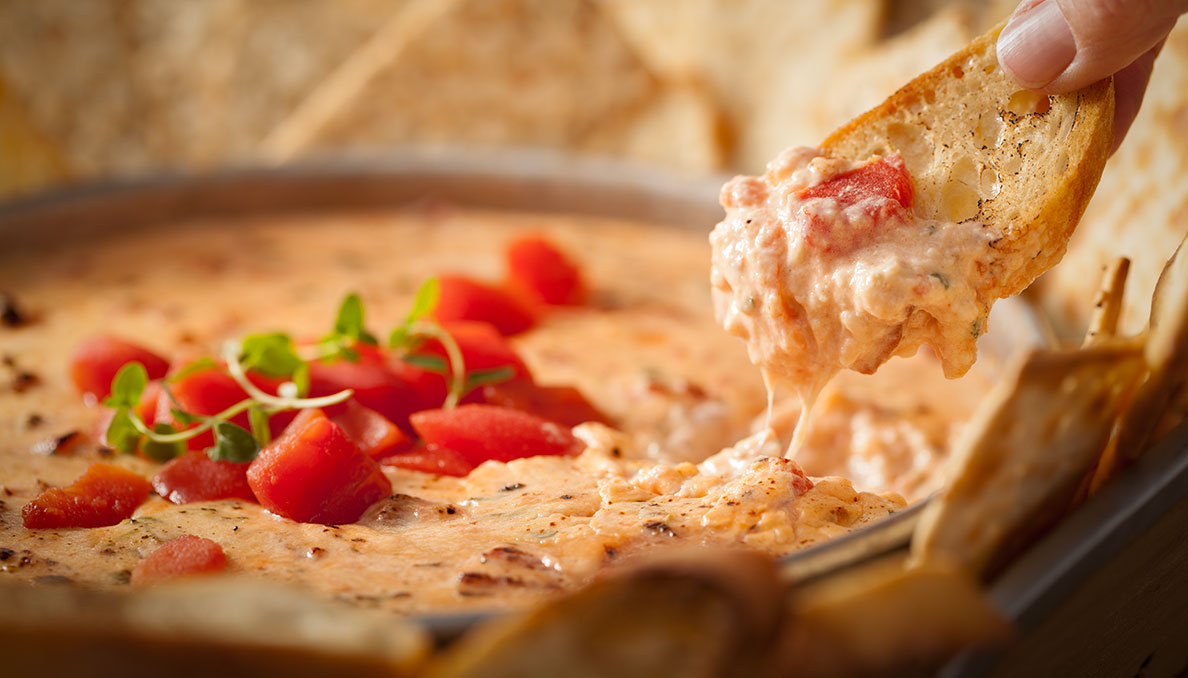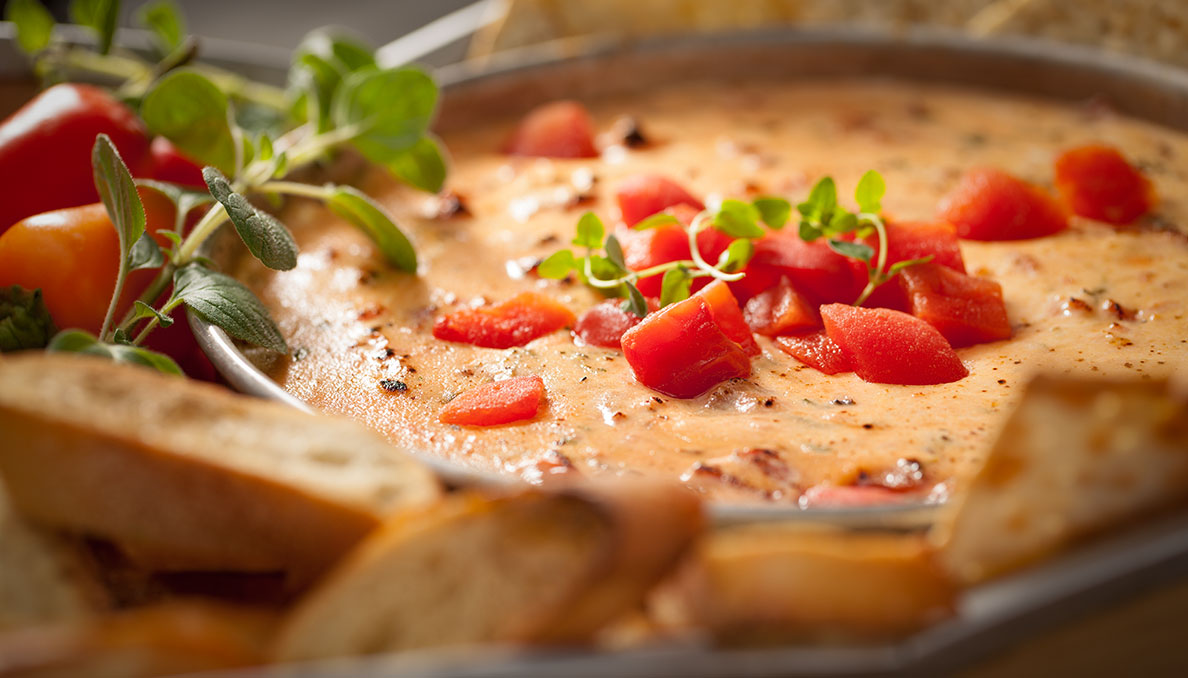 White Basil Pizza Dip
All the savory flavors of a white pizza in a super cheesy dip. Our diced tomatoes with basil, garlic & oregano get oven-roasted for deep tomato flavor and combine with four cheeses, fresh herbs and garlic for this delicious appetizer.
Ingredients
COPY INGREDIENTS
2 (14.5 ounce) cans Red Gold® Diced Tomatoes Basil, Garlic & Oregano 14.5 oz, drained
or
1 (28 ounce) can Red Gold® Petite Diced Tomatoes 28 oz, drained
1 teaspoon extra virgin olive oil
Salt and black pepper to taste
12 ounces low fat cream cheese, softened
8 ounces provolone cheese, grated
8 ounces fresh mozzarella cheese, grated
1/4 cup grated Parmesan cheese
4 garlic cloves, minced
1/4 cup chopped fresh basil
2 tablespoons chopped fresh thyme
2 teaspoons chopped fresh oregano
Round butter crackers, or crostini
Instructions
Preheat oven to 400º F.
Line a baking sheet with aluminum foil then place diced tomatoes on top. Sprinkle with olive oil and salt, roast 20 to 25 minutes.
In a large bowl combine cream cheese, provolone, mozzarella, and Parmesan cheese. Stir in fresh herbs, garlic and roasted tomatoes, mix well to combine.
Transfer mixture to an oven safe baking dish. Bake for 25 to 30 minutes or until top is golden and bubbly.
Serve immediately with crackers, crostini or toasted bread.