Roasted Red Pepper Soup

As we transition from warm summer days to cooler fall evenings; our taste transitions too. We seek out heartier recipes that are comforting and satisfying that the whole family will enjoy. When you start with quality ingredients like Redpack tomatoes, your recipes really shine; like in this creamy, tomato and basil based soup. Roasted red peppers bring an distinct smoky flavor and a little unexpected tang. A soup that is a great choice for a weeknight meal.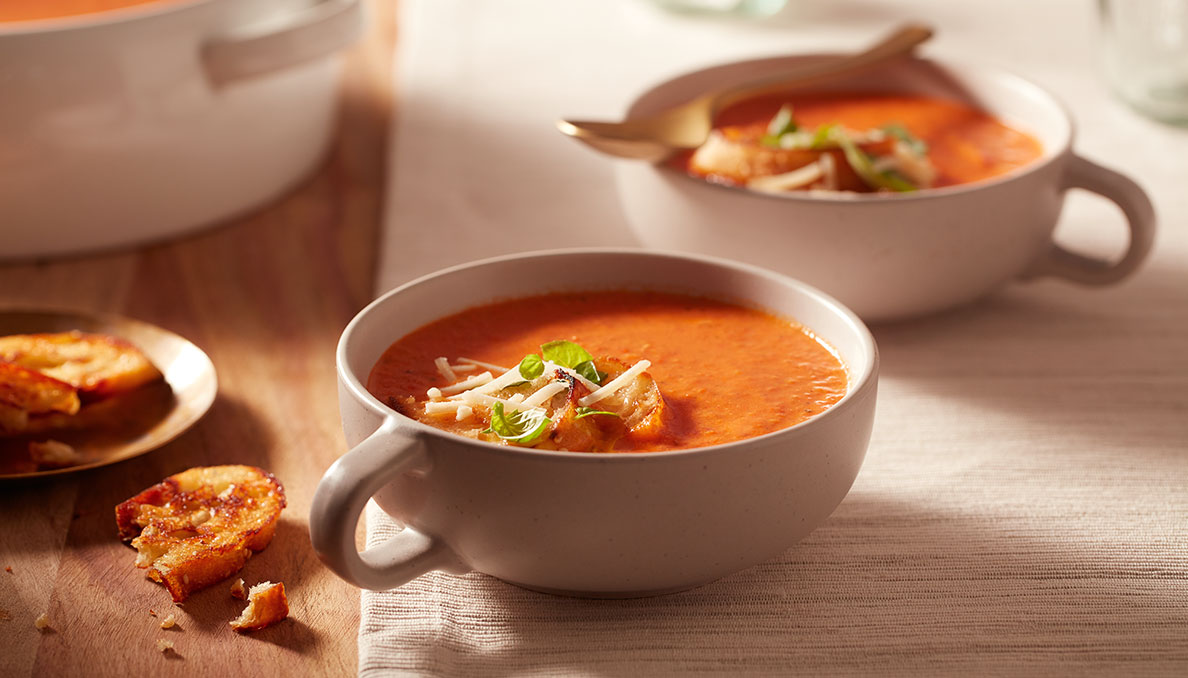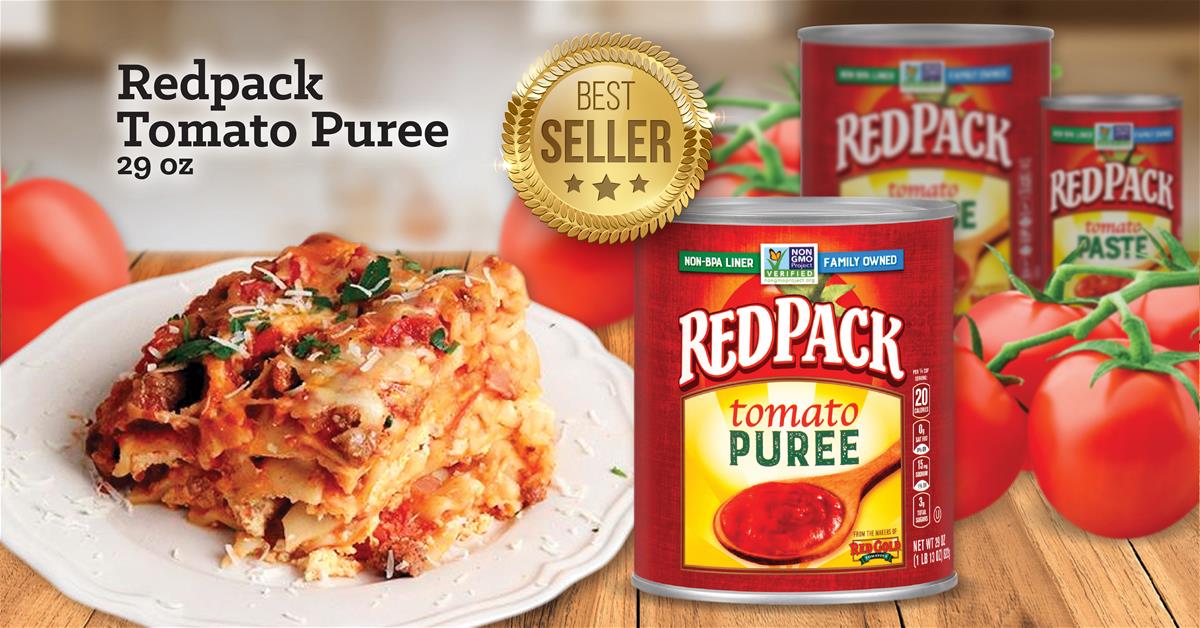 Tomato Puree

When you need true tomato flavor with a smooth consistency, choose tomato puree. The flavor is slightly less concentrated than tomato paste, but smoother and thicker than tomato sauce. It's a great base for soups and sauces, without using artificial preservatives, colors, or flavors. Taste the quality difference in your favorite family recipes when you use Redpack Tomatoes. Available in 29 ounce cans

Redpack tomatoes are packed in Non-BPA lined cans to preserve their true tomato flavor without a 'can' taste. We pride ourselves on excellent quality and so does ChefsBest®, that's why Redpack Whole Peeled Tomatoes received the ChefsBest® Excellence Award. Before they are chopped, diced, crushed or sauced, all of our products start from our whole tomatoes, therefore you can expect the same award-winning quality in every meal.