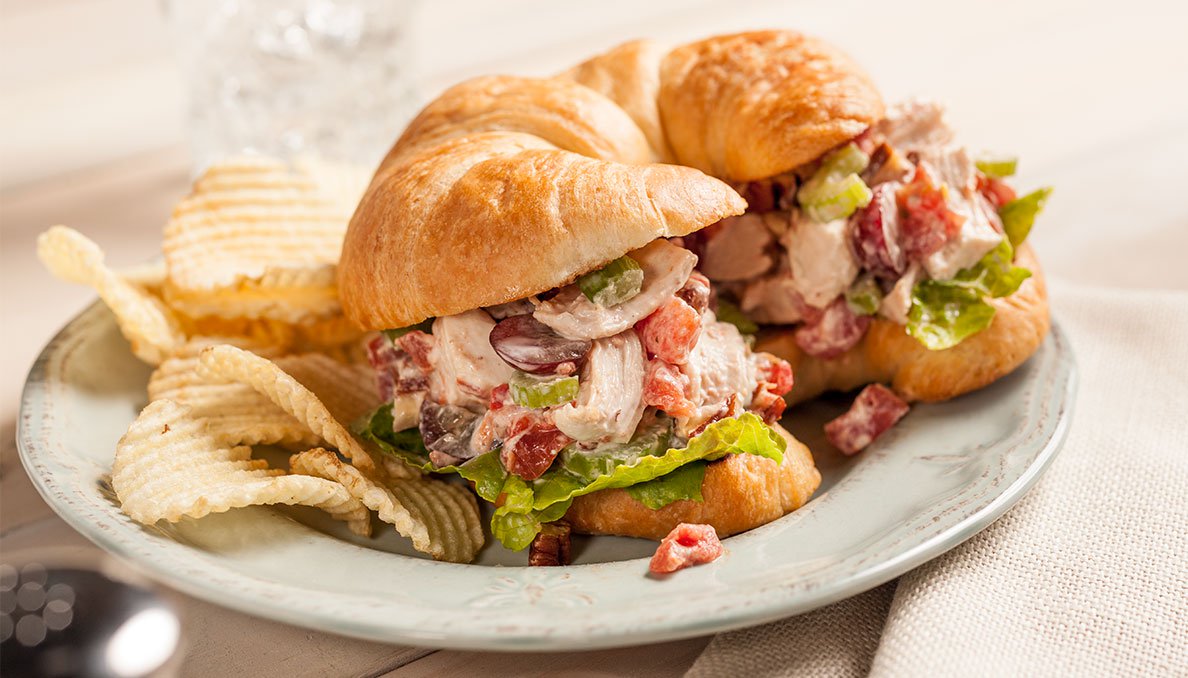 Sassy Chicken Salad
Tomato Love Diced Tomatoes shakes up an ordinary chicken salad sandwich and brings some sass! Crunchy celery along with the sweetness from the grapes balance the heat of the tomatoes. Perfect on a croissant or try a scoop in a hollowed melon or avocado.
Ingredients
COPY INGREDIENTS
Instructions
In a medium bowl, combine petite diced tomatoes, mayonnaise and honey. Stir in chicken, celery, grapes and pecans.
Cover and chill. May be served in hollowed out melons, avocados or papayas. Also makes a great sandwich when served on a Croissant.
Option: Serve on mini croissants for a finger food sandwich. Perfect for a party buffet.